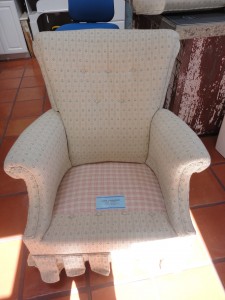 My friend Cece redecorated her sewing room and had to get rid of this darling little platform rocking chair. It was her grandmother's, who was under 5′ tall. custodia libro iphone 7 It is exceptionally comfortable for a short person (like me) because my feet touch the ground without strain!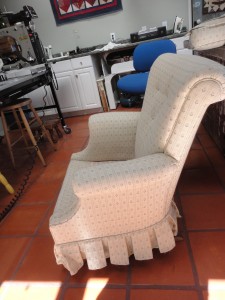 You can see the chair has a fancy side/upper back and a pleated skirt and buttons on the back. custodia iphone 7 red They don't really suit my style, so I decided to make some changes. custodia i iphone 4s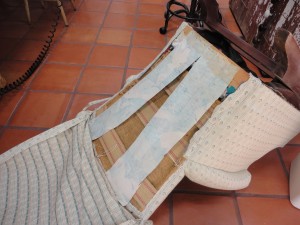 I tried to document with pictures how things came apart. custodia iphone 6 rugby (It sure makes putting it back together easier!)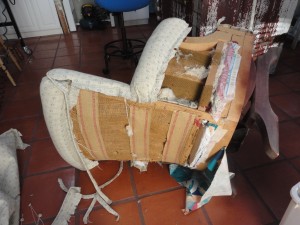 It took me most of 2 days to take out all the staples and tacks and to remove the old upholstery for a pattern to replace the existing fabric. custodia cavo iphone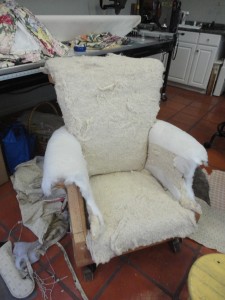 And here it finally is. . . completely naked!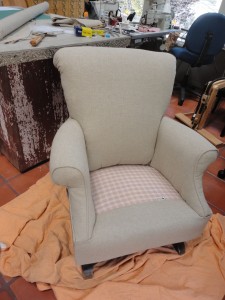 I chose a neutral linen to cover the chair, I restyled the front of the arms and the side of the upper back. I re-used the original decking fabric in the chair and inserted my personal label.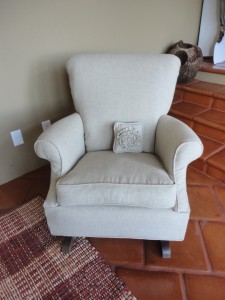 . . . and here it is, all done, comfortably sitting in my living room! Now I've reupholstered everything in my home.