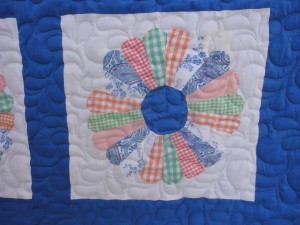 This is a close up of the Dresden Plate quilt block that makes up a quilt that was put together 35 years ago by my husband's grandma. It was made for his sister out of grandma's aprons and dresses. custodia iphone 7 360 gradi militare The "plates" are machine stitched together then hand appliqued on the background and the blue center hand appliqued on top. custodia ultra slim iphone 8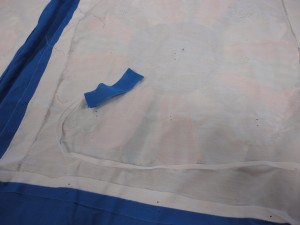 This is a close up look at the back of the quilt before I fixed it up. If you look closely, you can see some holes. kwmobile cover per apple iphone 7 8 custodia in silicone tpu The quilt was originally tied. I trimmed off all the selvages that were used on blocks and sashings.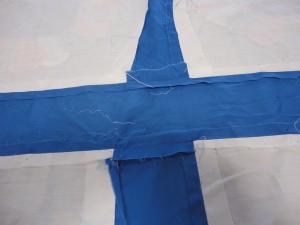 There was no such thing as a 1/4″ seam allowance, and the main blocks were torn. I trimmed all of the seam allowances down and cut off extra hunks of blue that served no purpose.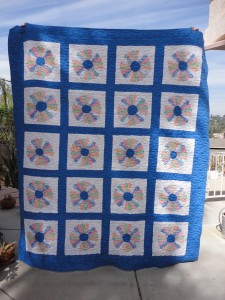 I thought I should do some custom quilting on it, but after discussing with a quilting friend of mine, I decided an overall pattern would be appropriate. custodia olixar iphone 6 Why? Because the quilt is not really heirloom quality, it's made with polyester blend fabrics, it had and still has a lofty polyester batting, and an overall pattern would secure down the hand appliqued plates nicely.