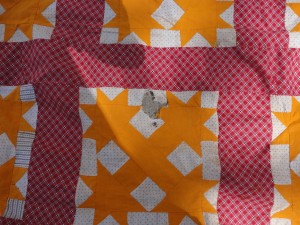 Cheddar turkey tracks, as I'm calling this quilt, had some problems. This top was given to me by my friend Janet. It had holes, was crooked, had sashing "issues" and was in generally poor shape. She called it a rag. custodia iphone x harry potter Janet used it in her booth as a table cover that her cash register sat on. I fell in love with the color the moment I saw it, but I knew my daughter loved that color even better than I did. I wanted to buy it, and after about a year, Janet gifted it to me.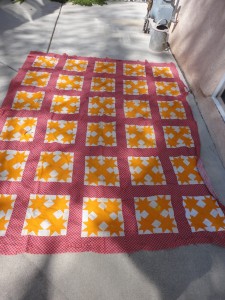 Here's the picture of the overall quilt top. Visually appealing, but upon closer inspection. . .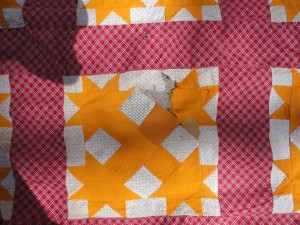 There were issues.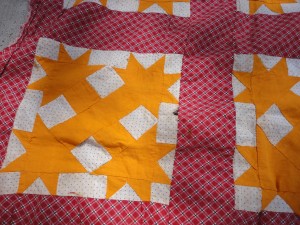 Pictures speak louder than words. . .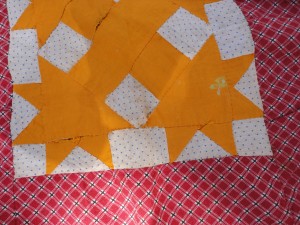 what do you think. . . is it worth investing time and energy to repair the damage? I don't know the age of this quilt top, but I'm guessing it could be up to 100 years old.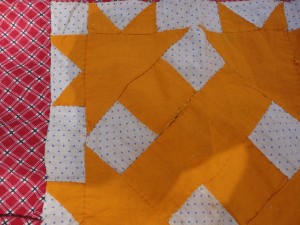 There is so much repair to be done, almost every block needs something.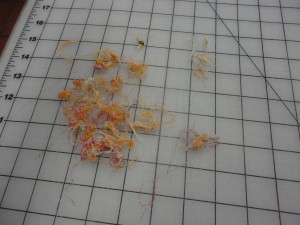 I think I'll start by trimming some threads from the back side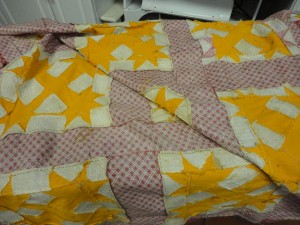 Check out the back. It's all hand pieced. The maker used white and brown thread to do the piecing. custodia iphone 7 nera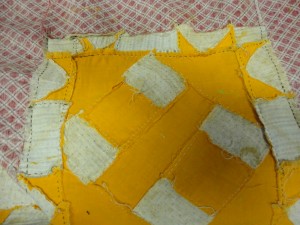 Brown and white thread were used to piece the blocks together.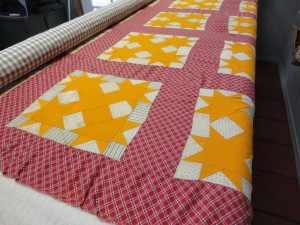 Can you see the seam allowance? It's about 1/8″ OK, you can see I deemed it worthy of repair (it was so dang charming, I couldn't resist.) Now, not to be critical, but see how the sashing lines up? Not!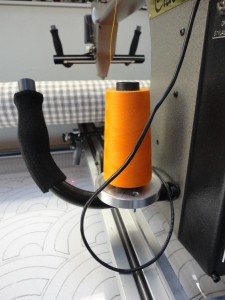 Next dilemma: What color thread to quilt with??? Do you believe it? ORANGE! When I put it on the quilt, it positivel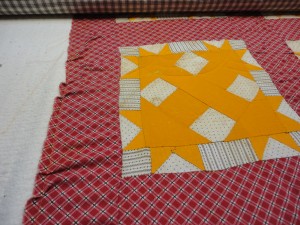 y disappears! Who'd a thunk? Did I mention that it was a little wonky? There was a considerable amount of fullness to be dealt with. What to do, what to do? Gather it in, I guess.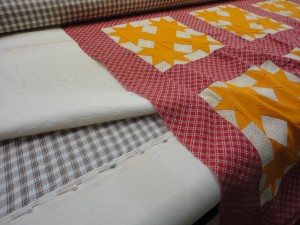 So, I'm happily quilting along and about 3/4 of the way through, I spot a problem. custodia iphone 7plus pelle Do you see it? I'm at the bottom of my backing and batting, but still have more quilt top. I screwed up by putting the back on sideways, which was my intention, but then mistakenly put the top on top to bottom. custodia iphone 7 plus slim It's longer than it is wider. What now????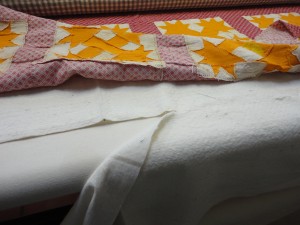 Well, it's all about problem solving. I stitched on an extra 15″ of batting.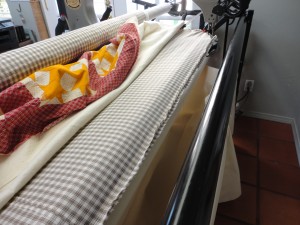 Then I added on 15″ of backing with the help of DH. I made this mistake once before and thought that would be it for my learning curve. I guess some lessons need to be learned twice.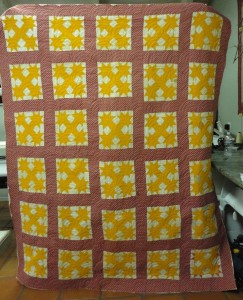 And here it is all repaired and quilted up. I think it has so much charm. It took me about 8 hours overall between the repairs and the quilting. When I look at the work that the person before me did, I felt I needed to honor it. Each block, even though imperfect, took quite a lot of time. santoro gorjuss custodia iphone They were hand pieced. There are 30 blocks. I tried hand repairing some of them, and gave up because it was so slow going. I went to the machine. I believe it took several hours to piece one block. custodia iphone 6 trasparente con disegni The sashing took a considerable amount of time too. I sure wish this quilt could talk. custodia iphone 6s portafoglio pelle I would love to hear it's story.