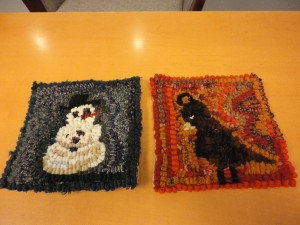 My intentions were to write little blogs every day, but every day I find myself distracted/overwhelmed with "stuff" or wanting to finish off something completely before putting it down. custodia iphone 6 rosa antico I finished these two little blocks to my alphabet rug. I am nearing the finish line with this project. I have 7 little 6 1/2″ squares to finish hooking, then I can join the whole works together. It's going to be really neat, I think.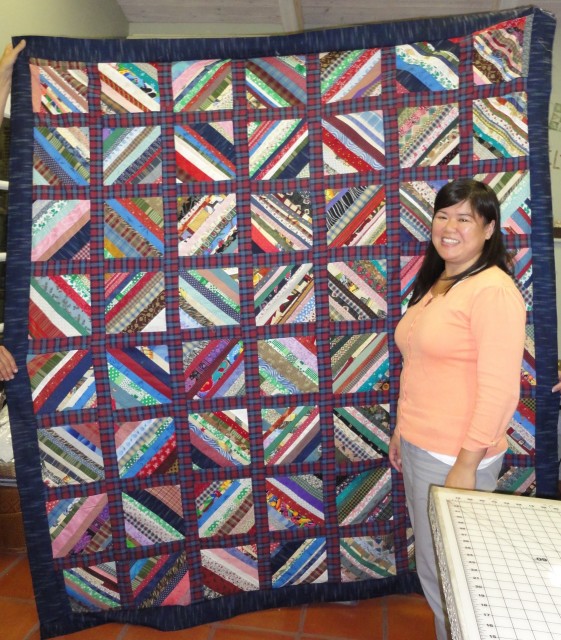 Wednesday night was sewing night, and Phuong completed her sashings and borders to this string quilt that has been in the works since January. The scrappyness is pulled together by the multi-colored plaid used for sashings, then it is framed with a solid looking border. custodia iphone 8 plus marrone roccia The back center is a blue plaid with red striped ticking on either side of it. It is going to be a great quilt for her nephew.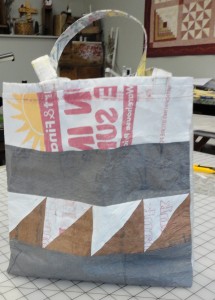 The plastic tote here is made entirely from plastic bags. I saw a you tube video on fusing plastic bags to make fabric, then you sew it just like you would any other type of cloth. It is tricky getting the temperature just right on the iron. custodia iphone 6s jordan At first it was too hot, next it was too cool, then the wool setting seemed to be just right. I sandwiched the bags between two layers of waxed paper. The wax melted off and left a kind of parchiment paper. I had really good fusing results when I used two layers of grocery sack. Then I had to get a little creative and try to use it like quilting fabric. I think it is really strong, it seems like tyvek.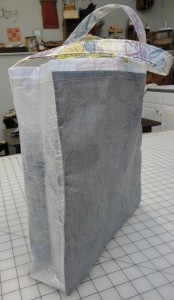 The gray part is made from a Kohl's bag. I tried to save the K and have it show through the layers, but it just faded into the background. The brown is a Ralph's bag and you can see the top part was a Smart & Final bag, the white half square triangles were generic "thank you" bags and the sides and handles are dry cleaner bags. silk iphone 7 8 grip case custodia base grip leggero I think they are the weakest of all the bags, yet they are pretty strong. They seem to have the lowest melting point, and areas that are inked melt and stick to the paper even more.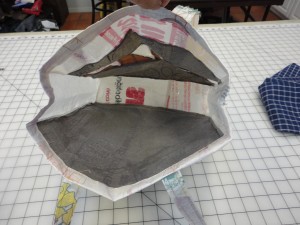 Here's a look at the inside of the bag. It is interesting that whenever I sewed a seam together, I took it to the ironing board and pressed it open (sandwiched between my paper layers) and the seams fused down. It is almost totally flat inside and outside. When I added more heat to some areas, they shrank up a little, probably because of the high heat. It is going to take a lot more experimentation, but I am thinking up a creative way to use this free material. If you want to learn more about making fabric with plastic bags, do a google search or learn more about plastic waste by searching for "upcycling plastic bags." There are plenty of ideas out there, I think it is better that I let you do the searching rather than me giving out one address. You can spend lots of time raising your awareness about how much plastic waste there is and maybe commit yourself to make better choices.