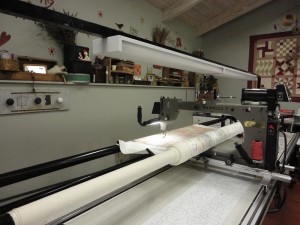 Oh my gosh, I can hardly stand it! I got my Christmas present on Friday. cellular line custodia iphone 6s My dear husband bought me a Gammill long-arm quilt machine. puro custodia iphone 6s plus I had to clear an enormous space in my studio, but it fits just fine. And a great feature: it has casters, so when I'm not using it I can push it up against the wall. I started pinning on a pre-pieced baby quilt top on Sunday. It took 2 1/2 hours with all kinds of mistakes. I decided to do the first quilt with a pantograph. I really think it is harder to do that than free-motion quilting, but I wanted something that was very predictable to start with. It took much longer than I thought because I kept running into heavy seams. Sad to say, I broke my first needle in one of the heavy seams.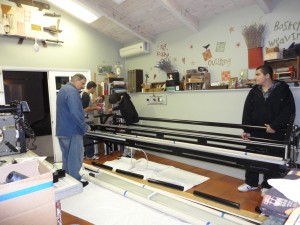 This is my husband and his helpers putting the frame together. custodia iphone 5s puro It was quite a challenge getting the 12 foot bars up our winding stairs and into my studio. Everything had to go in the right direction because there wasn't enough room to turn it around if it was wrong. I have the machine set up so I can look out my windows when I do free motion quilting, the kind that I hope to be doing most often.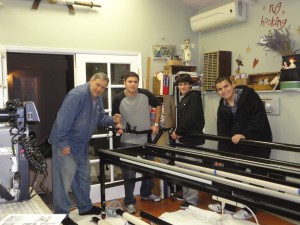 Thanks to the team who helped set up my new toy. What a great bunch of guys they are! I am anxious to try all kinds of different techniques and patterns. I have so many fun accessories with it, I need to do an inventory and learn about each one.