I had the pleasure of leading a mystery quilt workshop for 22 enthusiastic ladies on July 26.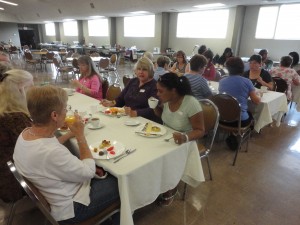 We started the day with a delicious breakfast. The Catholic Daughters served wonderful home made dishes that were positively mouth watering.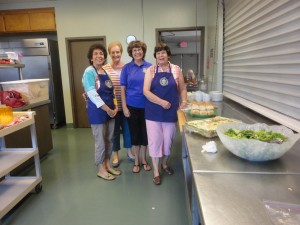 Here are some of our talented cooks and servers. The food was plentiful, nutritious and delicious.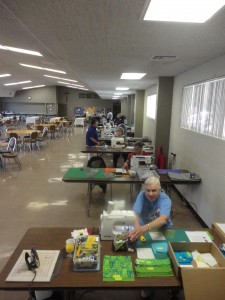 You can see the hall is very long (100′ long to be exact) It's also very wide (50′)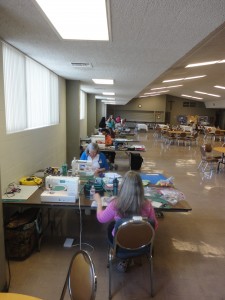 Each participant had her very own 8′ table that was set up on the perimeter of the hall. custodia cellularline iphone 8 After breakfast the sewers got their first set of instructions and went right to work sewing on the fabric they had pre-cut at home. custodia iphone 7 plus elegante At noon, we broke for a salad luncheon. custodia iphone x con piastra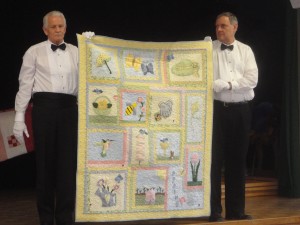 After lunch we were treated to a trunk show where white-gloved gentlemen displayed Charlotte Coomes' lovely quilts.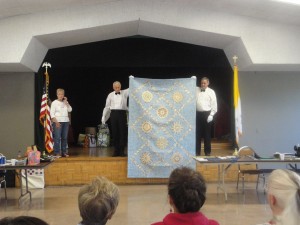 Charlotte showed a wide variety of quilts.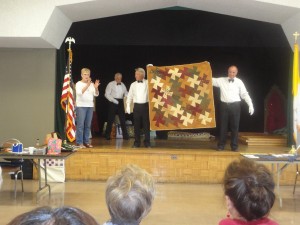 It was fun to see the different styles of quilts Charlotte has made. After the trunk show we got back to work. Sewing, pressing, squaring up, and taking a couple of stretch breaks and door prize drawings and book give aways. After our traditional Chicken enchilada dinner, we went back to sewing again and got ready for the big reveal. Drum roll please……………………………………………………………..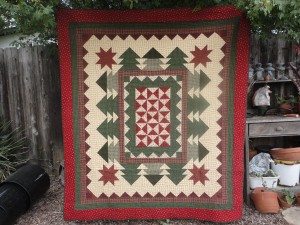 TA DA! And here's the big reveal. It's called Forest View, based on a pattern by Lynette Jensen. We had so much fun together. custodia otterbox defender series per iphone x The beautiful fabric selections by the participants were so varried. We'll have our own group reveal on October 19 so we can enjoy the many different wonderful creations. I took individual pictures of everyone with their fabrics with my cell phone, but unfortunately I can't get them off of it. My battery on my other camera went dead during the trunk show.