---
Welcome to Remembering Pam!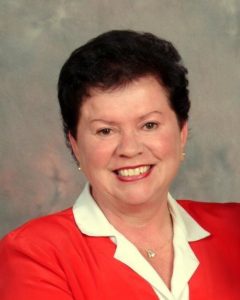 Here, we'd like to share a short version of Pam's life story, and let you help us fill in the blanks!  Use links for Funeral information, Gallery, and how to add your own story about Pam.
Pamela was born September 3, 1953 in Faribault to Rita and Henry Maas. The family lived on a farm in rural southern MN, where she lived until age 18. The eldest daughter among a family with twelve children, Pam grew up quickly and learned hard work, charity, and frugality.
After high school, Pam moved to Minneapolis and began nursing school at Abbott Northwestern hospital. It was during her time there that she was courted by an old Medford school classmate, Jerry Kay. On their first date, Jerry took Pam to the Basilica of St. Mary in Minneapolis for an evening mass. They found shared faith, common values, and kindred souls, and were married in 1973. They routinely celebrated milestone anniversaries but one day, Pam came home to a huge bouquet of flowers, and it wasn't an anniversary…Jerry told her it was in celebration of the day that they had been married for longer than they had not. On August 24th this year, they marked their 47th wedding anniversary.
Pam and Jerry had a home built on Main Street in Medford where they raised three children together. Pam's children were her pride and joy. When they were young, she took great pleasure in sewing clothing for them, cutting wooden puzzles for them on a band-saw, and taught one of them to drive a stick-shift. She believed they could do anything, supported their pursuits, and nurtured their growth and success. In 1997, when the kids were mostly grown, Pam and Jerry moved to La Mesa California just outside San Diego.
Blessed with abundant creative energy, Pam had a special gift for using her hands to create functional pieces of art from any kind of natural material. Reed became baskets, fabric became quilts,clay became cups, and pulp became books. Her skill was only matched by her generosity; a quilt from Pam was a precious gift to all who received one. She loved to share her creations with people she knew, as well as those she would never meet; Pam donated countless warm quilts to those in need. These pieces will be forever cherished, providing comfort and memories of her love for anyone who rests under them.
Pam was known for her enormous generosity, creativity and religious conviction. Fresh out of high school, Pam wanted to be a nun! Her Catholic faith guided her throughout her life. A consummate Catholic Daughter, she joined the organization at 18 and served in every capacity, including as a regent in both Minnesota and California. Upon moving to La Mesa, she founded a new chapter at her parish and created catholicdaughters.com. She found strength in the power of prayer and had a rosary in her hand almost every day of her life.
A natural teacher, Pam taught classes in religious education, as well as workshops and individual lessons in sewing, basket making, rug hooking, book making and more. She was also an earnest student and life-long learner. Although she put a college degree on hold to raise her family, her desire for higher education never waned. In 2006, she enrolled once again. Four years later at age 56, she graduated Magna Cum Laude from San Diego State University with a Bachelor's Degree in History with a minor in Art. She was especially proud of having paid her own way through school with money she earned from sewing projects.
Pam's interest in education extended beyond the classroom to around the world–she and her family hosted seven exchange students from Europe while they lived in Medford. She worked as an area representative at ASSE for a decade, helping to place dozens of international students in her community. Pam's passion for cultural exchange had a huge impact on her family and their small town, and helped to foster cultural awareness and understanding. She was especially proud that both of her daughters studied abroad as exchange students.
Pam had discerning tastes, but simple things made her happy. She enjoyed singing along to a Neil Diamond song at full voice as much as taking in a recital in a stately cathedral in Europe. She was a wine lover whose trained palate qualified her to sit as a judge at the county fair, but at the end of the day, her down-to-earth nature had her reaching for a glass of cheap boxed Chardonnay 🙂
She will be deeply missed and fondly remembered by those who knew and loved her in California, in Minnesota, and around the world.