I think it is a good idea for me to tell you I always put the picture descriptions below the picture. I'll bet you already figured that out, though.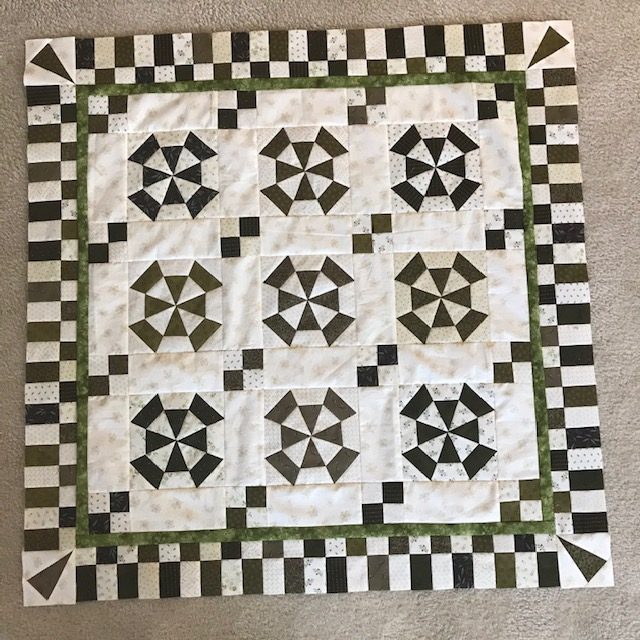 Now, this is what I call a creative border! It compliments the quilt so well, I think it is just amazing. Pat created this quilt off site with Patsy and Terri. Great job!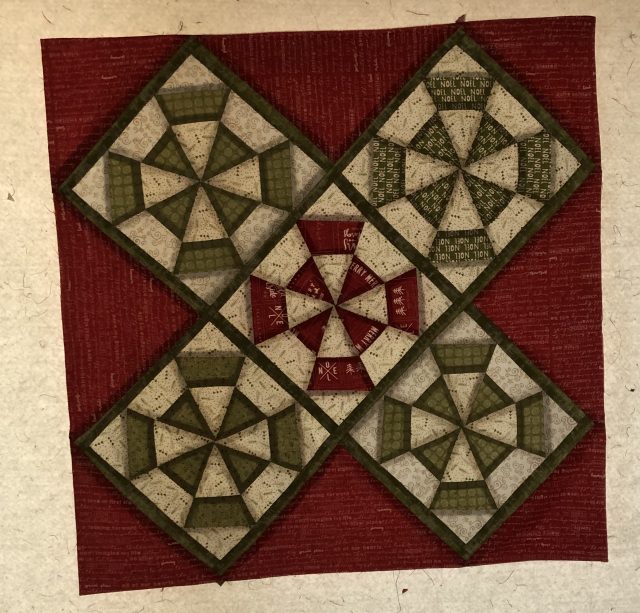 And then Jo had a few extra blocks and created this  wonderful table topper. (If you put a split to the center it could also be a tree skirt). I've never really known what to do with 5 blocks. Now I know!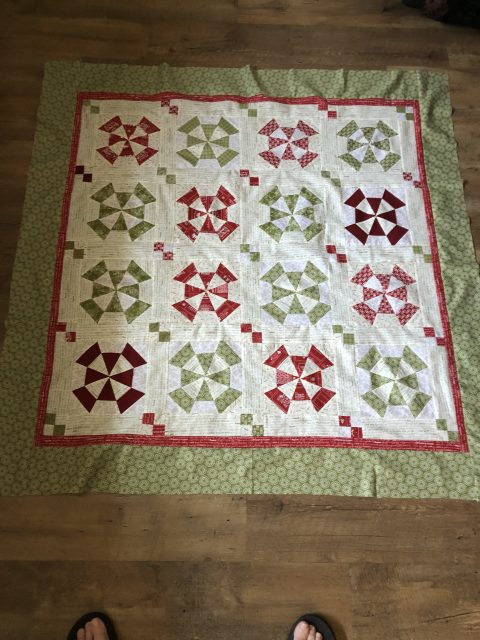 And then Jo created her second Christmas quilt, this one with a green border. This woman is just plain prolific!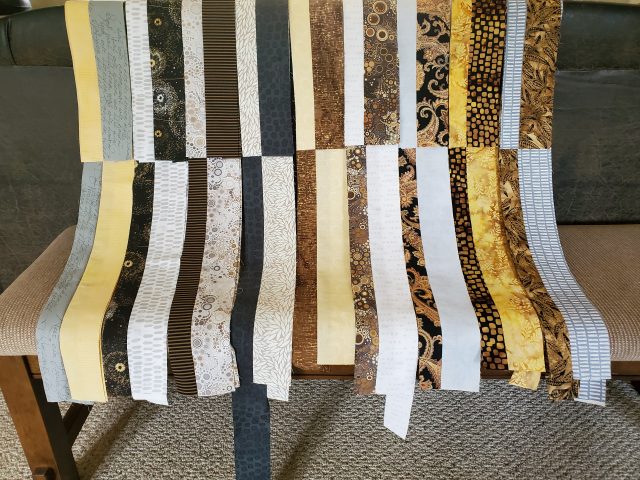 Karen shared her fabric combinations that she strip pieced while she was in Colorado. Now that she's home and has the template, I can't wait to see what turns out. It looks very modern to me!