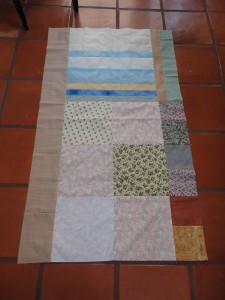 I have been busy processing scraps this past week. I need to practice long arm machine quilting skills too, so I sewed random scraps together according to a note book lesson I'm taking and have come up with this. It will give me spaces to try borders and blocks of various sizes. I used an old sheet for the back of the quilt sandwich.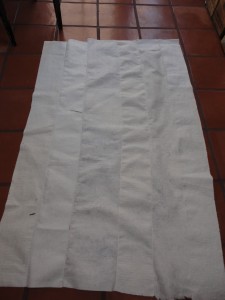 For the filling of the quilt sandwich, I used left over batting scraps from other quilting projects. I simply cut off the excess with very straight lines and then butt them up together and do a wide zig zag. I can't see using perfectly good new batting in what will be basically a throw away project. But wait! I can't throw it away once it's quilted. I'll donate it to Kennel Komforters! I'll cut it down to the regulation size and have several happy dogs. custodia silicone apple iphone 6s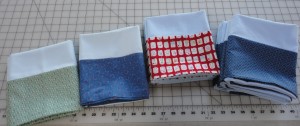 I have also been making pillow cases for our interfaith shelter. I had some very serviceable used blue sheets that just needed a little help to become nice pillow cases. I went into the stash and found nice fabrics to use as contrasting hems. They are so comfy, and a little cheerier than a plain old case.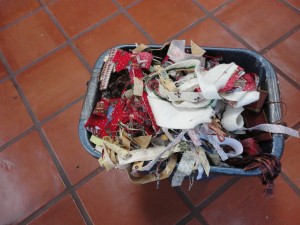 This is what my garbage can looks like. It is overflowing with scraps now, I have processed yards and yards of fabric into 3 1/2″, 2 1/2″, 1 1/2″ and 1″ strips. The pieces filling the basket are less than 1″. It feels so good to have the scraps under control.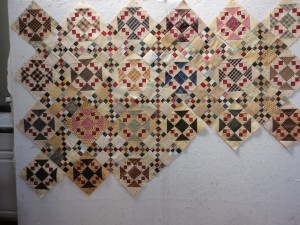 This new quilt I'm working on requires 1 1/2″ and 3 1/2″ strips. It's very scrappy, so I need lots and lots of variety. By processing the above fabrics, I'm left with the very simple task of taking a light, dark and light and assembling the 9 patch units. I'm using the method recommended by Bonnie Hunter. When the pieces are so small, it doesn't much matter what the print is. custodia di pelle iphone x I have some calicoes, Christmas prints, and some novelties included. There are also a few really bright pieces, but they are necessary too for an interesting quilt. One block (I don't know it's name) features homespun plaids, and the double nine patch is completely scrappy. I love how it's turning out. custodia a libretto iphone x I only have 9 plaid blocks and 7 double nine patch blocks to complete before assembling and setting in the border triangles.