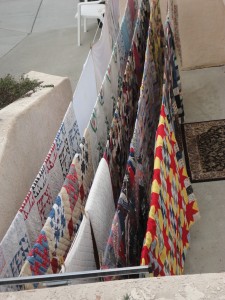 I was at a fantastic quilt sale this past weekend. custodia iphone x con batteria I love quilts. I love fabric. custodia iphone 6 portafoglio guess I love a great deal. All the above were present! I had the intention of purchasing one or two quilts (there were around 200 for sale) I ended up with 9 quilt tops and 3 quilts. custodia iphone 6 yousave Yesterday I put them out on the clothesline to give them some air.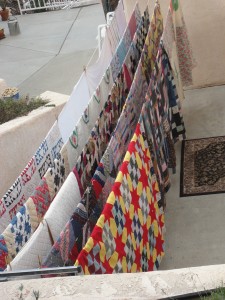 This is a slightly different angle. custodia a libretto iphone 7 plus I have most of the quilts/tops on the clothes line along with some legitimate laundry. I love the way the colors look and the variety of fabrics. I started thinking, I should quilt one of those tops as a reward for doing some tasks I don't care for. I chose a scrappy graphic quilt, got out some homespun ticking stripe backing and proceeded to pin it on the long arm with warm 'n' natural batting between. custodia apple pelle iphone x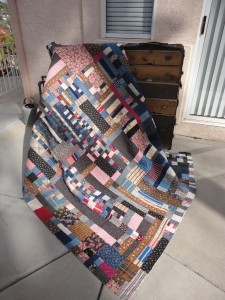 I quilted it with black thread in a Baptist Fan pattern. I LOVE it! I call it "Everything Goes." I have a black windowpane fabric on the bias that I just attached for binding. custodia iphone 7 plus apple silicone Once everything is all stitched down I'll put it in the washing machine and get it fresh and clean and soft and shrinkly.