Oh, dear. This post is very long overdue. The Mystery Quilt Reveal for 2018 was in October. It was a small gathering at my house, and the results are truly amazing.
Here's what was shared: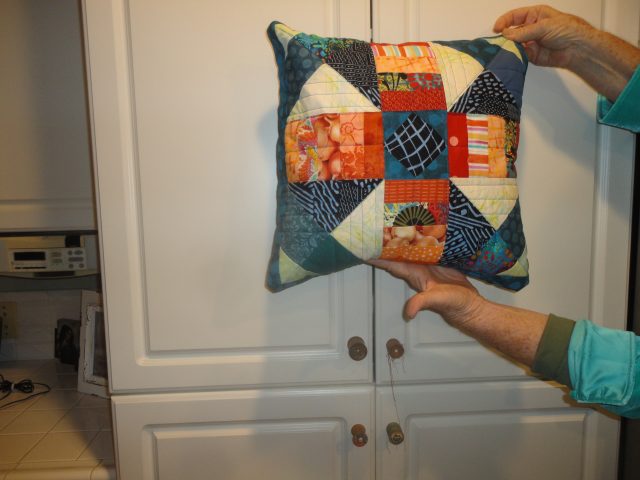 Andrea made one block and turned it into a pillow.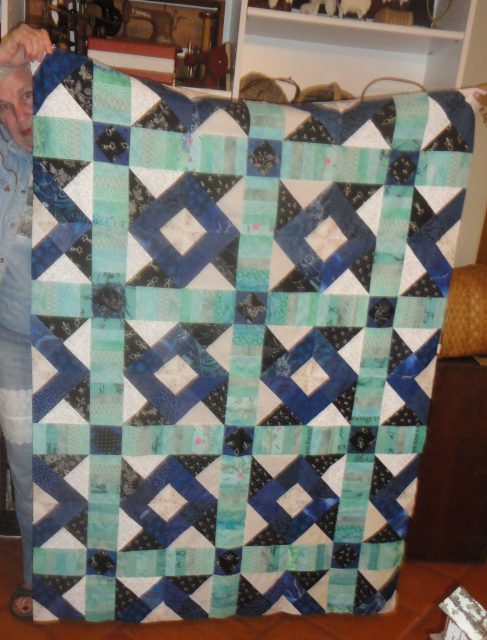 This is Ruth's version. Very subtle color/print changes in the aqua.
Karen made this sophisticated looking double sided table runner.

Completely different on the other side.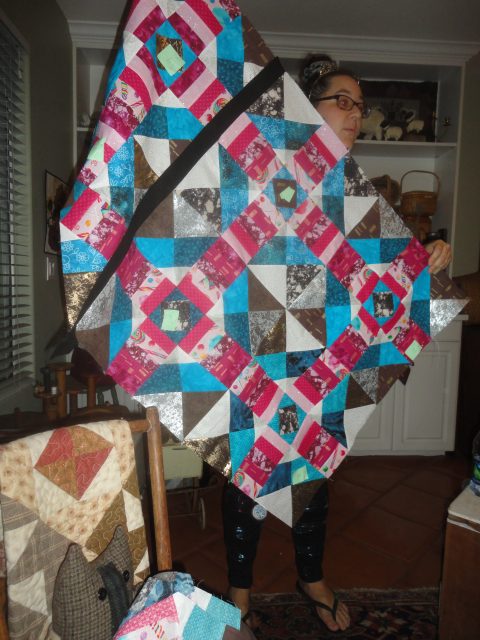 This one radiates with color.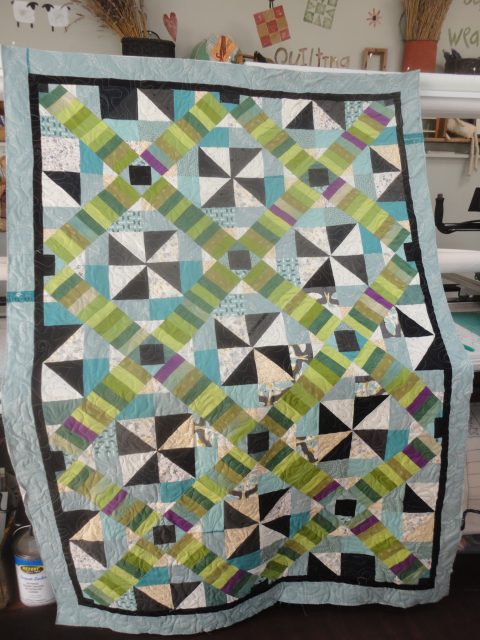 Here's Tammy's. Note the pop of purple every once in a while. Cool!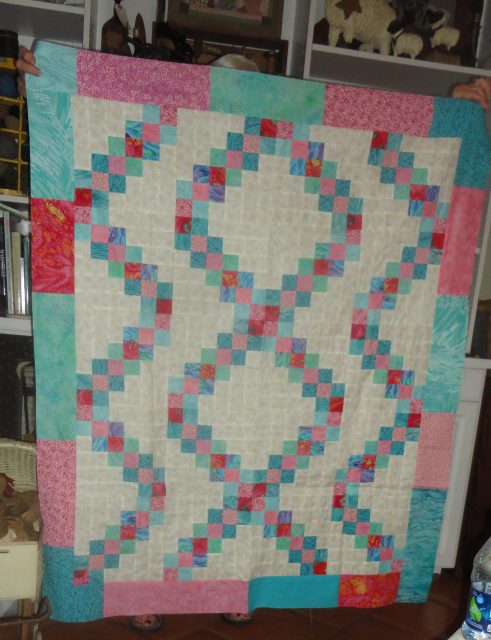 And this one is a finished top from the 2017 Mystery Quilt Workshop.
It's time to sign up again! Click on "classes" and register for the class!