This is one of the most challenging of quilts I have ever quilted.  It is entirely hand pieced.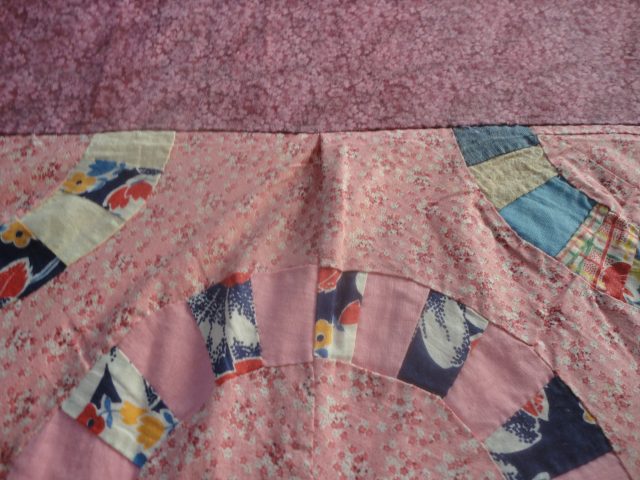 I loaded it onto the long arm machine, and you can see it is not laying flat.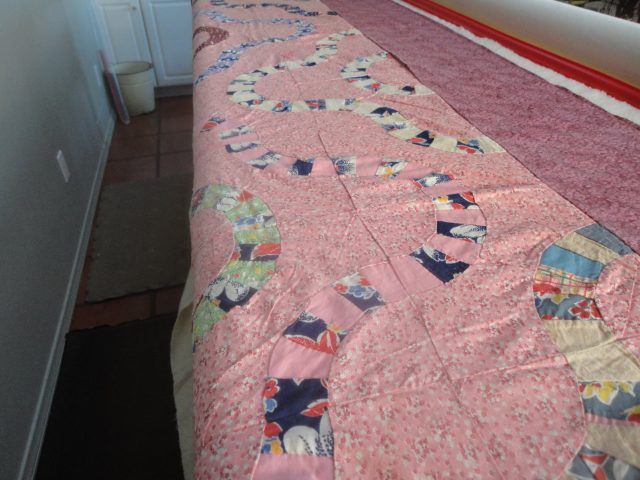 I am showing multiple angles to record my dilemma. You can see the dark pink printing streaks that were sprinkled throughout the quilt top.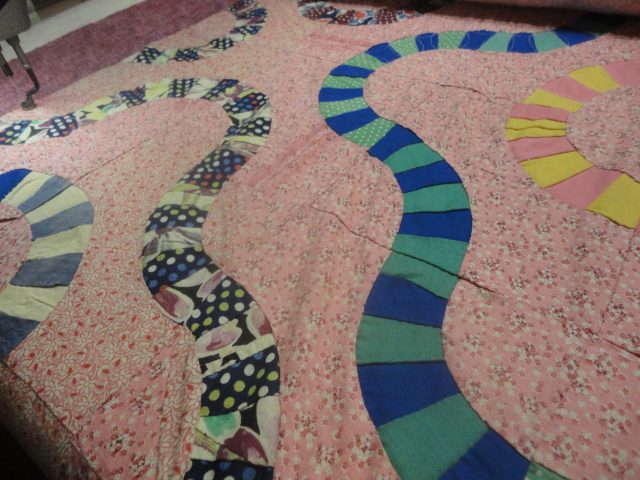 Look how many pieces were joined together to make the pink background!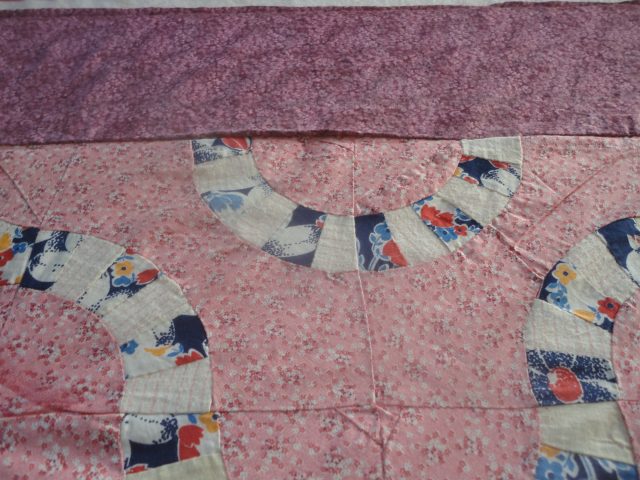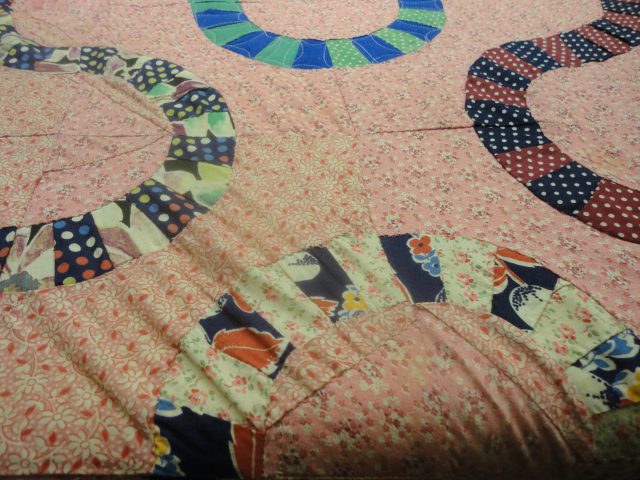 Oh, dear. What a mess! Nine pieces to make the center circle!!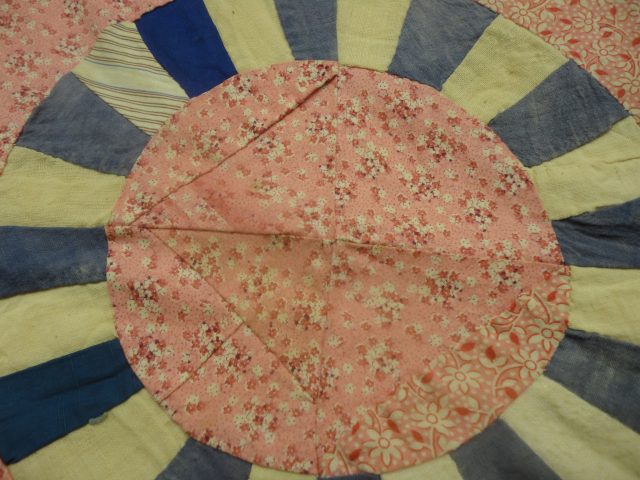 So many pieces. Look at the fabric selection!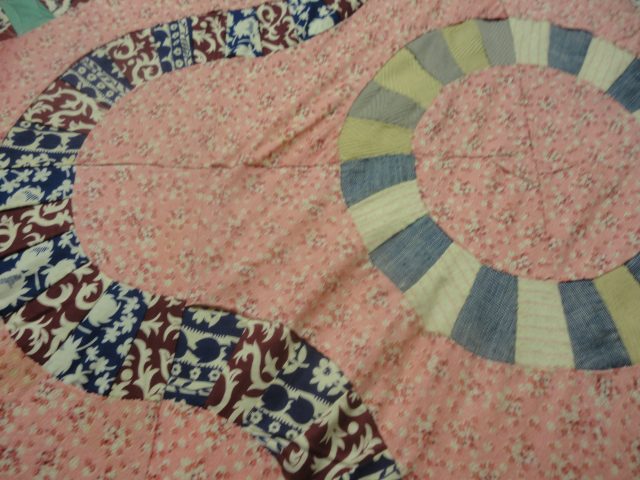 Wrinkles and ripples everywhere!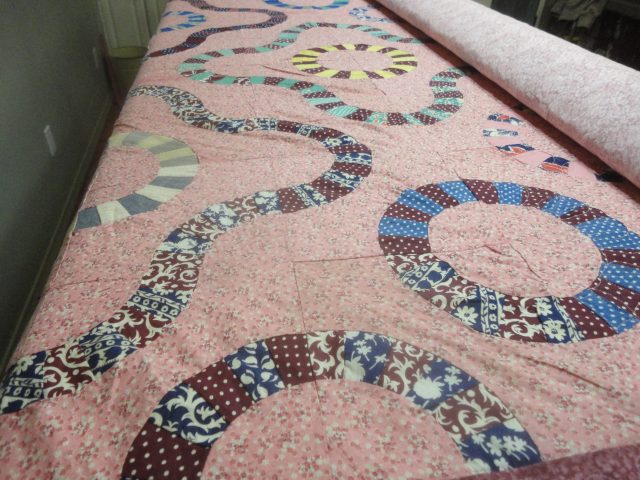 Where to start?
Heavy stippling and arcs across the wedges help a lot.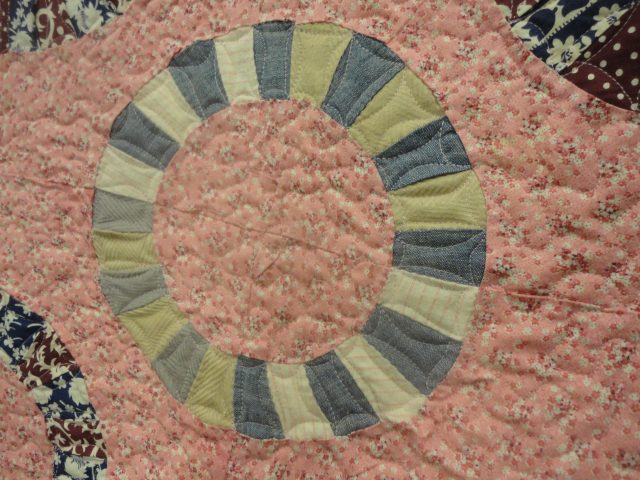 Did I mention it was BIG?
Such unusual fabric choices. . .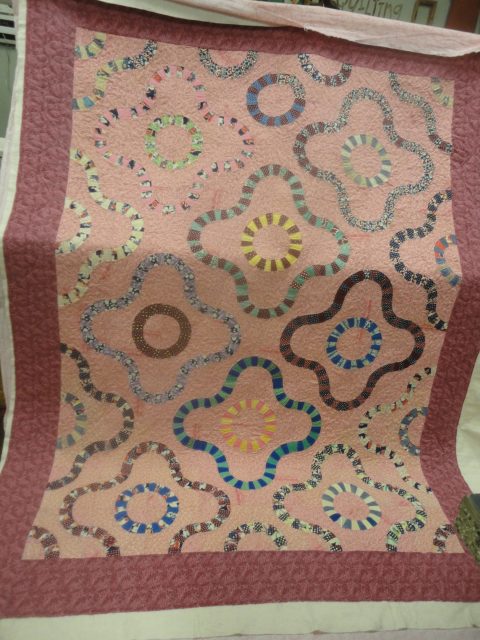 But look at the overall effect! There were no serious pleats, tucks, distractions to be found.
A true quilt miracle!  Not bad.