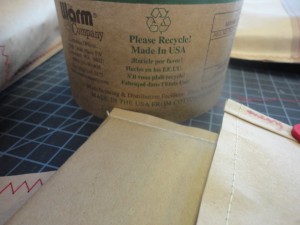 See what it says on the Warm 'n' Natural label? Please Recycle! OK, OK. I get this stuff by the roll, custodia memoria iphone 6 and the paper is so nice and clean and craftsy on the back side, I just love to use it for gift wrap.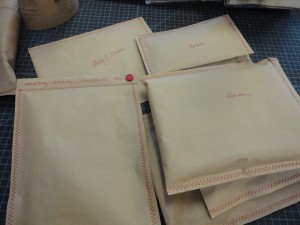 And since thread is cheaper (and cuter) than tape, custodia iphone 6s radiazioni I sew the packages shut.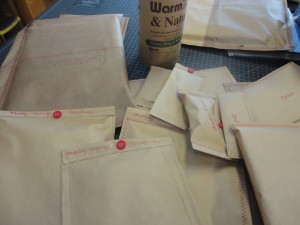 Some of them got adorned with a red button.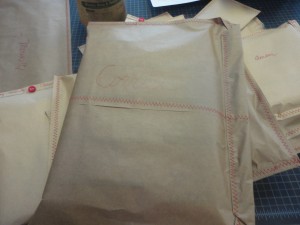 And if the paper is too small to cover an object–sew two lengths together!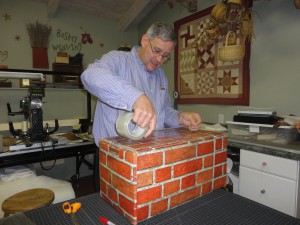 Then put all the fun brown paper packages into a box and send them to the lucky family.