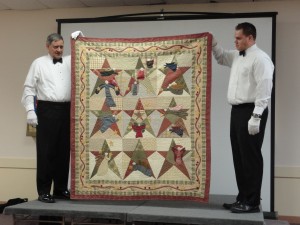 I had the privilege to do a trunk show of my quilts at the January Canyon Quilt Guild meeting. An interesting twist to the whole show was the addition of four handsome white gloved men holding my quilts for display.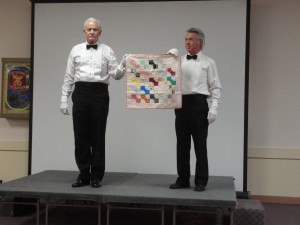 When the fellows came down the side aisle to handle my quilts, the guild members cheered and gave a couple of whoot whoots to show their enthusiasm. custodia silicone iphone 8 nero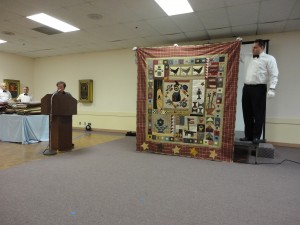 The large quilts can get quite heavy to hold after some time. For guild members to have to hold them up, it can become quite tedious. And usually, it's only 2 guild members doing all of the holding, so there is no break.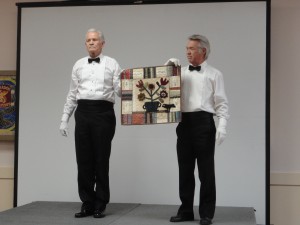 I showed big quilts, small quilts, old quilts, newer quilts, all cotton, all wool, and mixes of cotton and wool.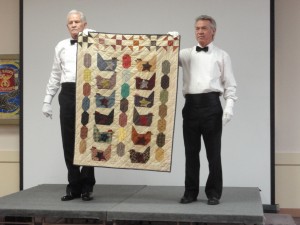 I showed mostly traditional quilts, mostly primitive quilts. Don't they look nice? (The quilt holders!)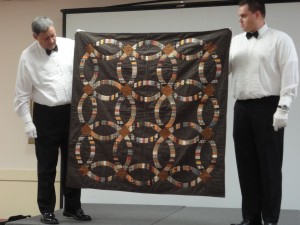 This is called "Shotgun wedding at midnight. I love that name!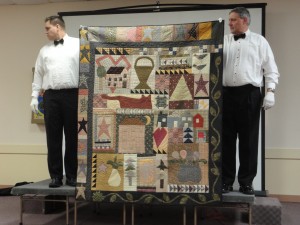 The one to the right is Primitive Primer, which usually has a place on the wall in my living room. custodia iphone x militare All in all, I showed about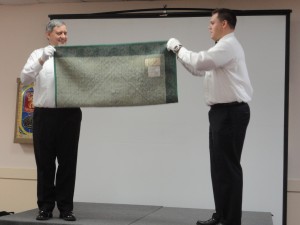 30 some quilts. The quilt holders would bring the quilt to the stage folded in half, then drop the bottom half and . . .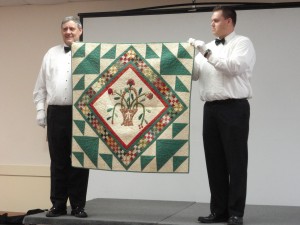 Voila!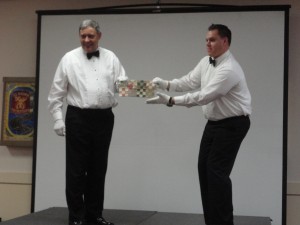 They were quite the entertainers. . . really now? A 3″ x 9″ quilt that needed two strong men to display it???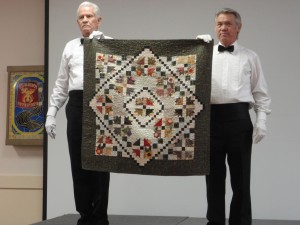 This one didn't need two people either, but I think is was so much fun having those debonaire guys presenting my quilts.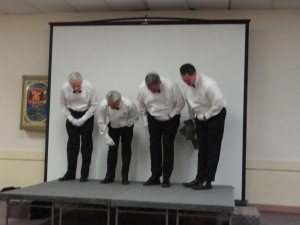 All the ladies from Canyon Quilt Guild were grateful to have you at the meeting.