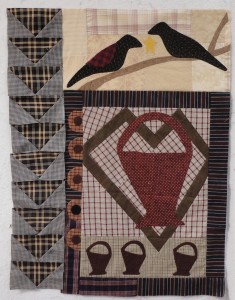 My neighborhood quilting group is presenting a challenge to each of us members to make a quilt using random measurements and techniques around a center block. I'm taking the challenge a step further and am incorporating many other blocks I got from a block exchange into the quilt. custodia iphone x ultra slim 03 My "center" block is the basket in the heart with three baskets appliqued below it. The first challenge was for a 2″ finished border with curves. See the penny shapes on the left side? That was my interpretation of curves. The next challenge is to put on a 6″ finished border with rectangles. iphone 6s plus custodia a 2 I made up a flock of flying geese and am trying various positions for them. I've attached the birds on the branch to the top of the basket block already. custodia ricaricabile iphone 8 plus The geese are still loose.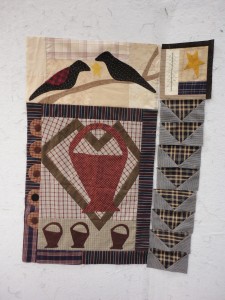 I like this arrangement better with the geese on the right hand side. I've also added an appliqued star block with an embroidered tree beside it.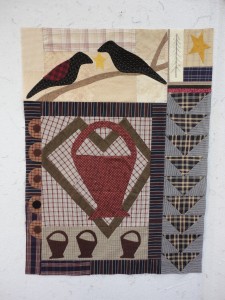 Yes. custodia metallica iphone 7 This is how I will sew it together. I cut and sew and square up as I go. This will be the challenge border. We are not required to put borders on four sides, so this is great. I am putting only one on.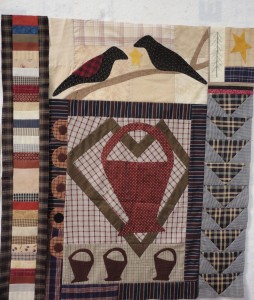 In keeping with the rectangle theme, and for a little bit of balance, I've added the piano keys framed with black plaid to the left side of the quilt. custodia homer iphone I like it, but I'm not going to attach it yet. I may need to use it in another location.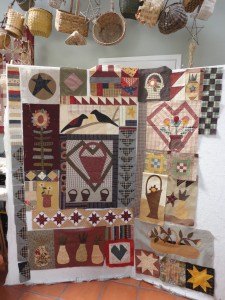 I played around a little more and added more filler blocks and more from the block exchange to get a feel for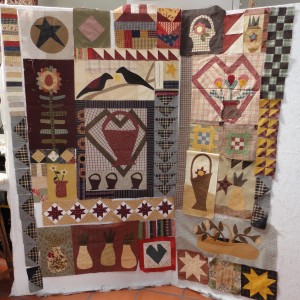 what it could become. I'm liking it! I have a few places for some filler strips and some other orphan blocks that are laying around. I want it to be king sized, so I'll keep digging through my boxes to see what else is compatible.