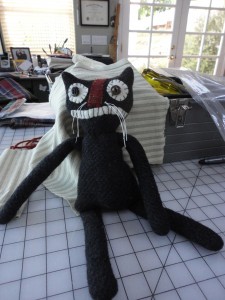 OK, the cat got it's head sewn on. I was tempted to leave it without clothing, so I moved on to another project and just let it hang around a while in the buff. By the way, I stuffed it with wool clippings and scraps. It is pretty heavy for it's size and has a good weight. It also has a cute belly that helps it sit really well.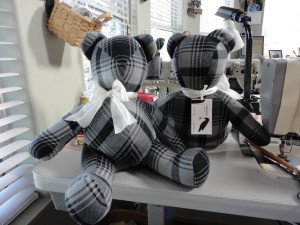 Next, I stuffed the Memory Bears that I sewed earlier. custodia iphone 6s spigen They turned out really cute. custodia iphone 6 apple silicone I always love working with plaid, and this was flannel, so they are super soft. They got shipped off today to Washington state.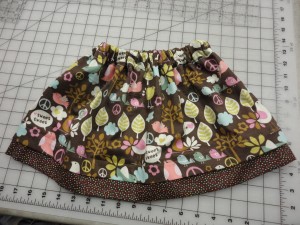 Then I finished up this skirt for a special little 4 year old. custodia iphone 5s trasparente The only thing left to do was make the casing for the elastic and insert it. Sometimes I wonder why I wait so long to do the simplest of tasks. I just need to chip away at projects one by one and FINISH them.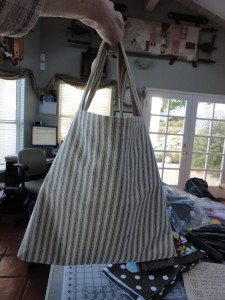 Although it doesn't look like much, this is a really cute tote bag with a button and loop from side to side–which is a little different, and it is an excellent size. I put a pocket in the inside and made a little zipper pouch to go inside for small things. I made another one using two dish towels, but still need to join the top edges together on that one. It's a matter of changing thread in one of the sewing machines. Why do I resist that so much???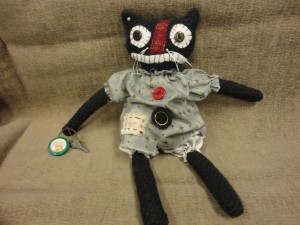 I made a couple of hot pads to match an apron that I did much earlier. My girls are here for another day and I wanted to send something with them as a remembrance of this trip. A tote bag and hot pads for one of them, and this cat–"Puff" with clothes on (I couldn't send it back to Minnesota naked) for the other one. OK. I'm going to change the thread in a sewing machine now.