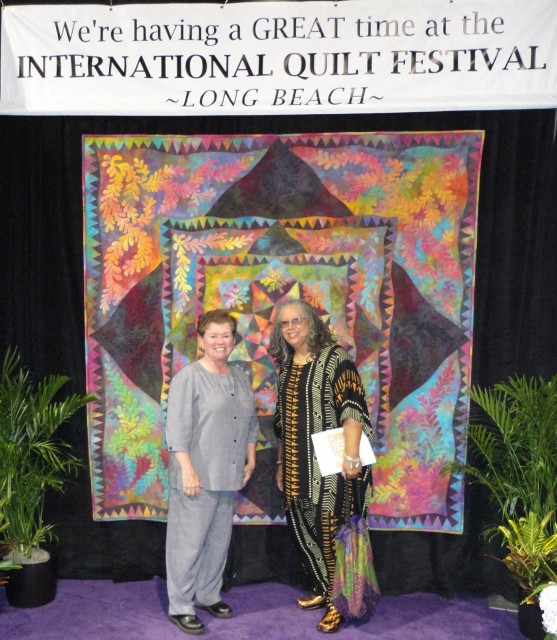 Friday was the first full day of the International Quilt Festival at Long Beach. Dee and I left San Diego at about 8:45 as passengers with my dear husband. He had a stop to make along the way, and L. A. traffic was it's usual terrible self, so by the time we got to the scene of the quilt show it was noon. Our plan of attack was to eat first, so we found a little Irish Pub that wasn't too busy and shared a chicken club sandwich and fries. After we were all powered up we headed across the street to the Quilt Show. We walked right up to the ticket window and purchased one each. The crowds were starting to thin a little bit, as other serious show goers were taking a break for lunch. There were still plenty of people to make our way through, but half way through each aisle there was a large open space with plenty of breathing room. We methodically worked our way up and back through each aisle, making little purchases along the way, and then viewed the quilts. There are a lot of very artsy quilts out there, much to be appreciated, but not as much to our liking as some of the antique quilts and some of the more scrappy ones we saw in vendors booths. custodia iphone 8 plus nero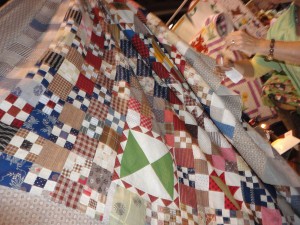 This is an antique quilt we both fell in love with. The vendor allowed me to photograph it, and was very accommodating to spread it out and show us the whole thing. The colors are so vibrant. The blocks are very scrappy, the arrangement seems so random. It was all hand pieced. It is a top only, and the price was $275. We were told it was from the late 1800's.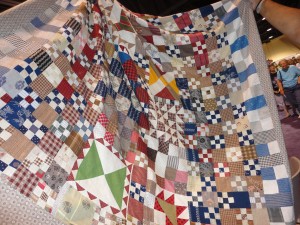 Here's another shot of it, a little more spread out. It has 4 patches, 9 patches, hourglass, half square triangles, a little this and a little that. custodia iphone 6 plus louis vuitton We may just try to re-create it with fabric from our own stash.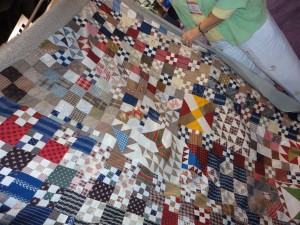 Here is another image. . . Don't you love it?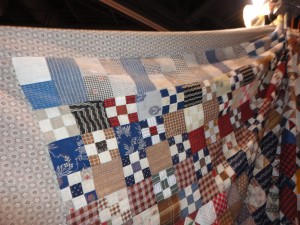 And here's a close up of the border. custodia iphone 7 trasparente con disegni All in all, we had an inspiring day. We left the Convention Center around 6:00, had dinner at Bubba Gump's and headed home. custodia mimetica iphone 7 Two tired ladies got back to San Diego around 9:00.