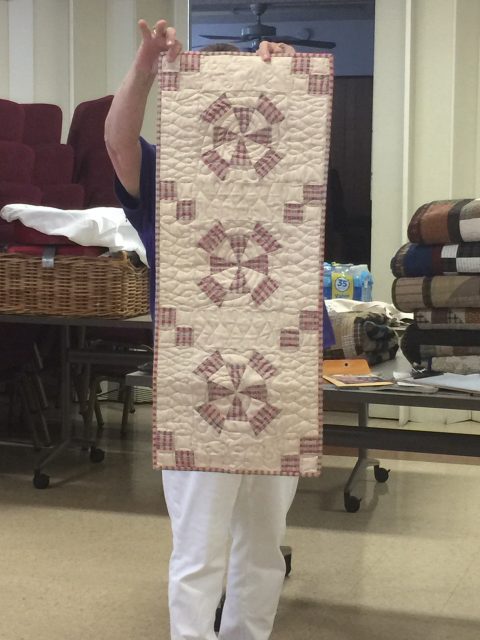 Here's what I did with my first three sample blocks.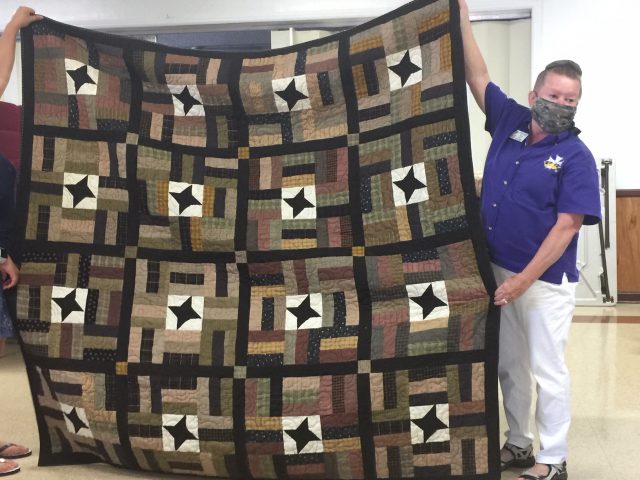 Here are a few of the quilts from Kathy's trunk show.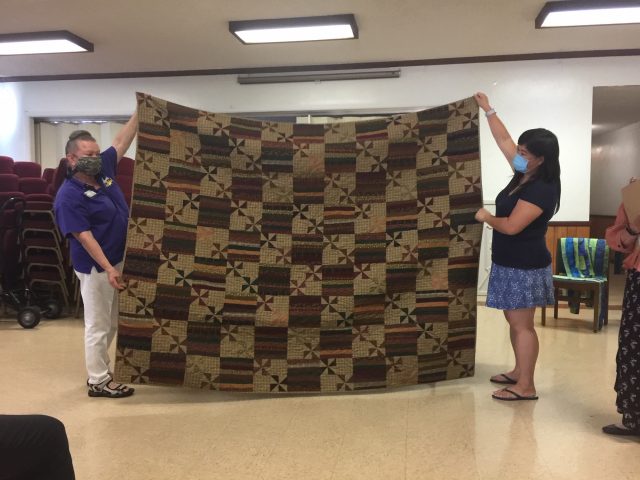 Kathy makes generously sized quilts!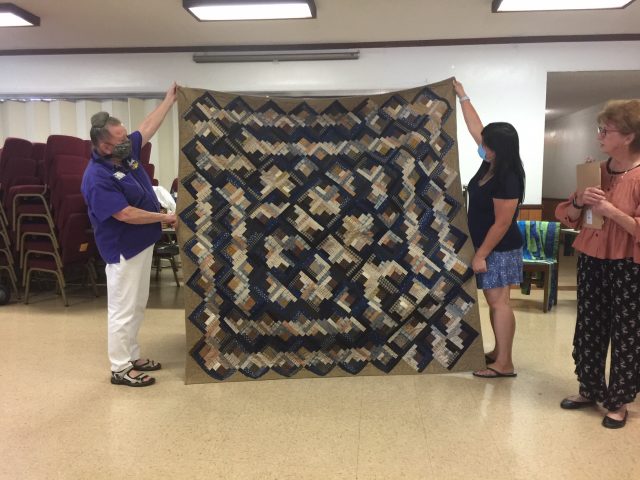 This is a variation on a log cabin. Kathy is standing off to the right.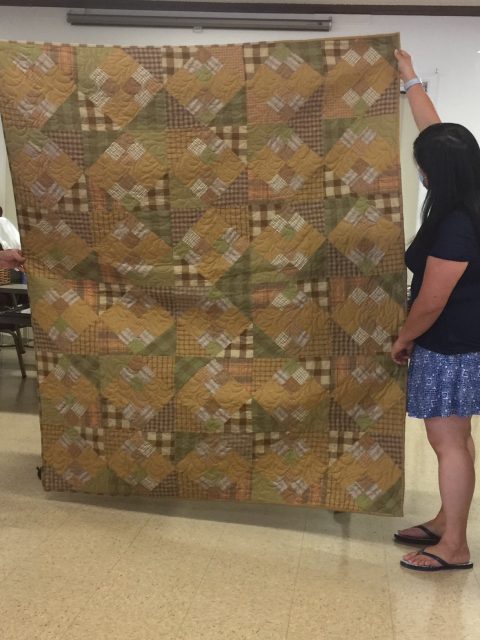 Most of the quilts shown were combinations of homespuns and flannels.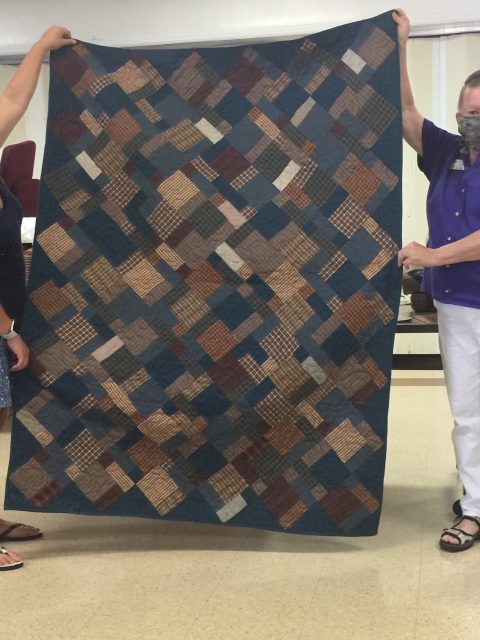 Kathy even included the names of the quilts and the publication that the patterns were in.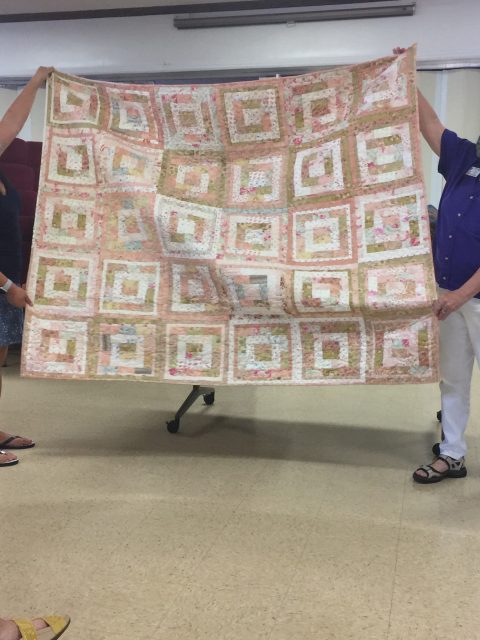 This is the one pastel quilt she showed. It's made with 2 x 3 1/2″ rectangles.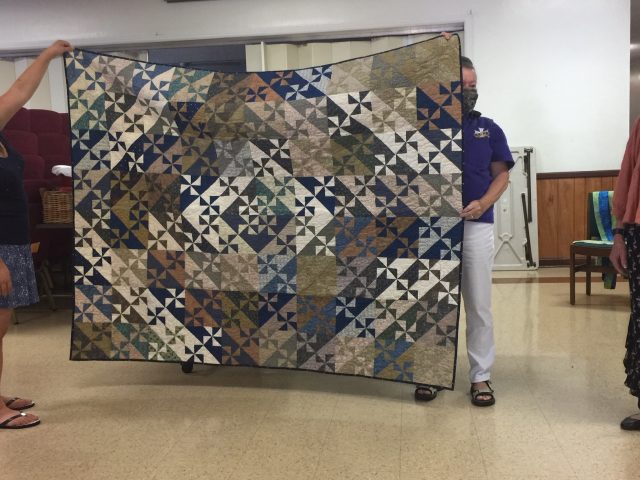 We had to hold it sideways because we are to short to show the length!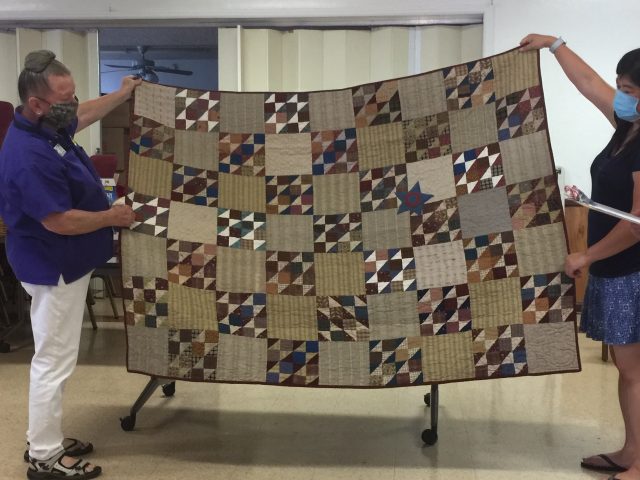 Love those soft, muted colors!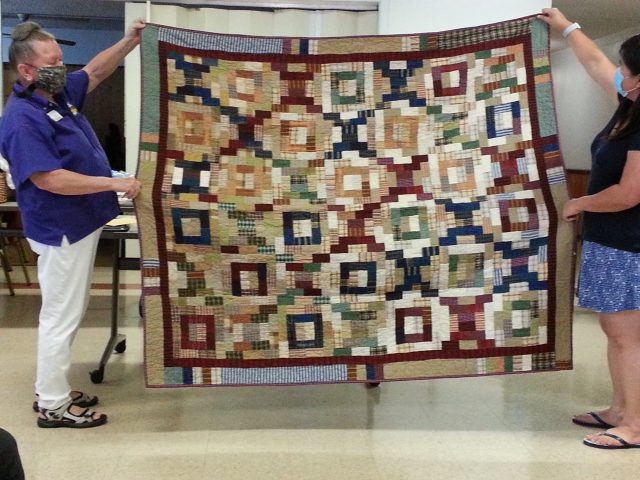 Here's another quilt with 2 x 3 1/2″ rectangles, just a different setting.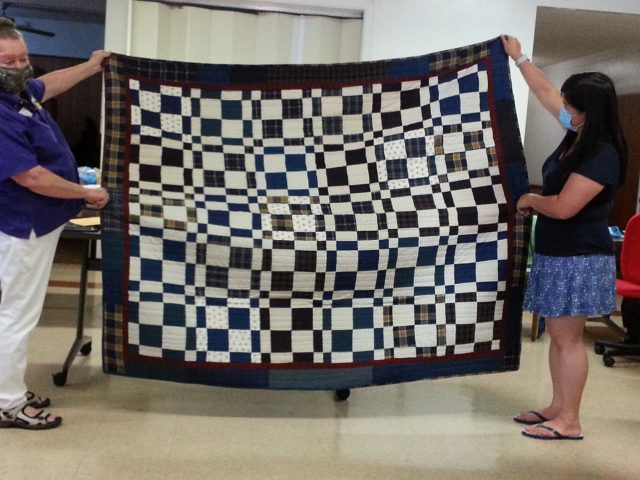 This one is called Carson's Corners, done in blue and white. Believe it or not, Kathy made all of these quilts since January 2020. They are all gifts. She is a most generous person!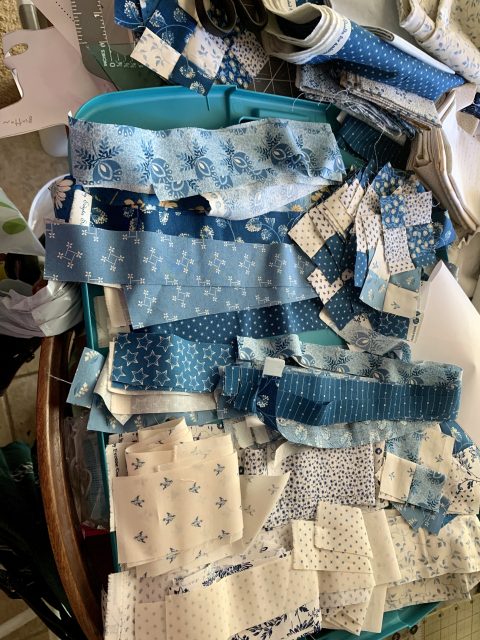 And now changing gears, this is the scrap selection of Patt. She realized after a few clues that she made this quilt before, so she switched it up and is making a 4-patch quilt.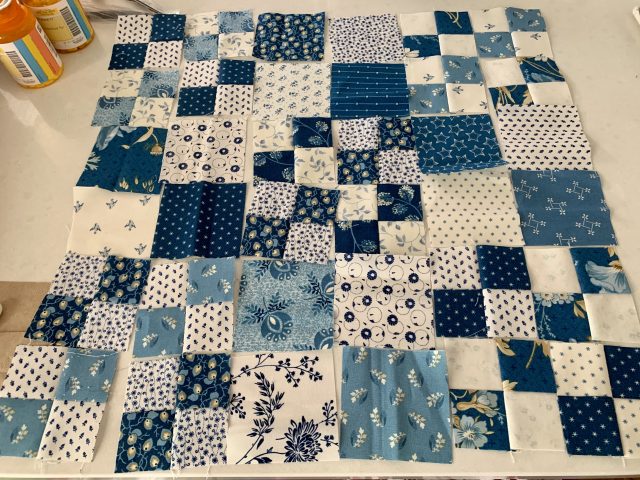 This is in memory of her friend's brother who recently died of Covid.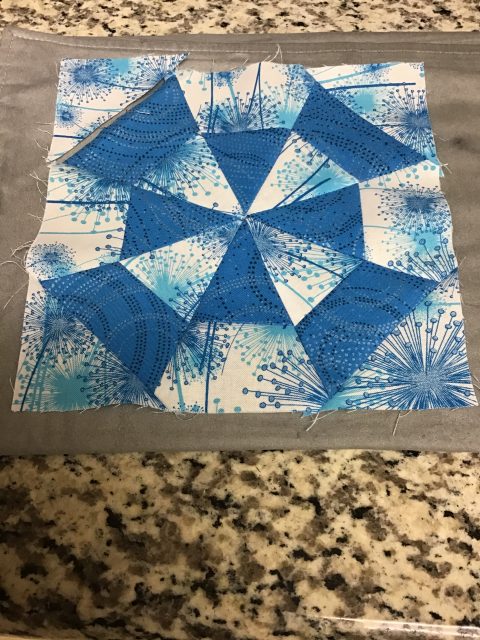 Here's one of Barbara's blocks. I'm a bit surprised at the number of people who chose to use blue in their quilts. I guess it is the most popular color, though.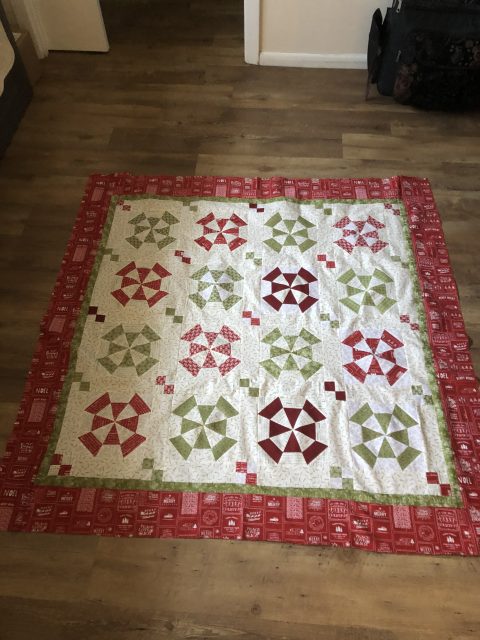 And here's a picture of Jo's finished quilt top that she sent today. She is making a second quilt with a green border. I love how this one looks, a great Christmas quilt.