My friend and I went to a porch sale, and she scored this wonderful, although wonky, Grandmother's Flower Garden quilt. It was not rectangular, it was crazy wobbly at the edges, it was not symmetrical, it had a LOT of issues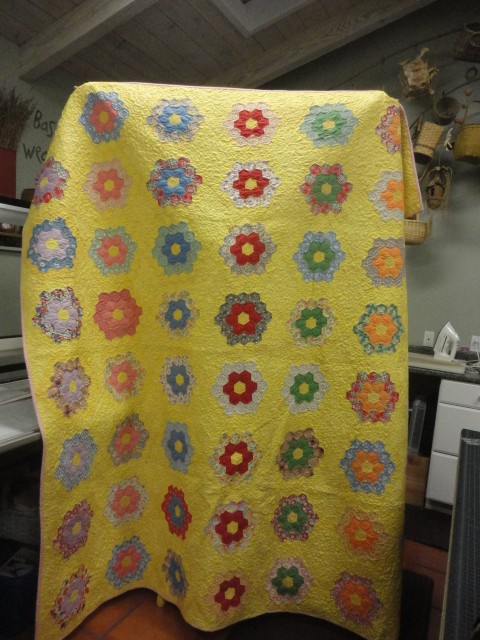 But it turned out to be a spectacular quilt. It took many hours, but it was a pure joy to bring it to life. custodia piquadro iphone 6 plus Don't you wonder what the original maker would say (or think) now that it is done? I can imagine that she would be very proud and happy that it is now a useful item.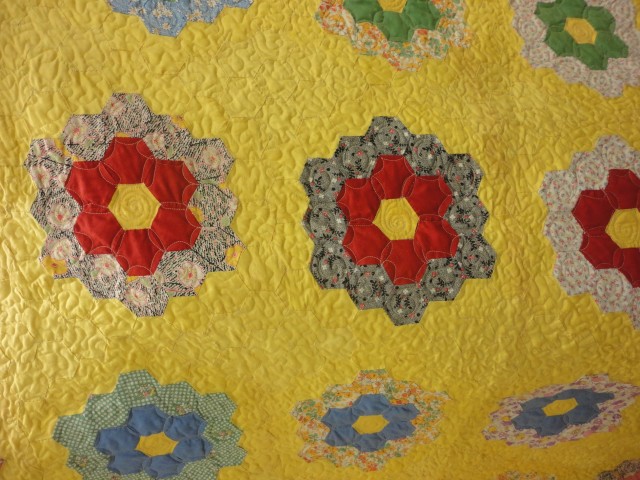 I recently saw an extensive display of antique quilt tops turned into quilts at Road to California Quilt Conference. custodia iphone 8 plus antiurto I was inspired to finish even more of the antique tops I own. custodia iphone 7 plus con anello Where to start though?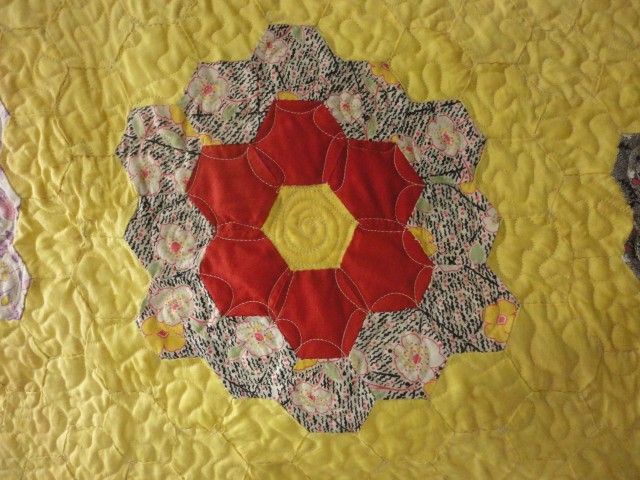 Here is a real close up of the quilting I did to put it into submission.