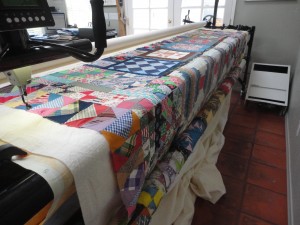 I always think, I should have taken a "before" picture. Well, this one is a little bit before. sycode custodia iphone 6 I got this quilt top loaded and wanted to document what I had to work with. The middle of the quilt is tight. It's all hand pieced. On a scale of 1-10, the piecing is about a 4. The fabrics range from cotton blends, 100% polyester double knit, wool and all cotton from about 1930 and after. amazon custodia iphone 7 basic Can you see how much slack there is on the edges?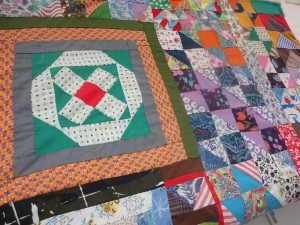 You can see here a wide and wild assortment of fabrics were used to make this quilt top. There were a lot of blocks that were fairly complicated. Jacob's ladder blocks were plentiful.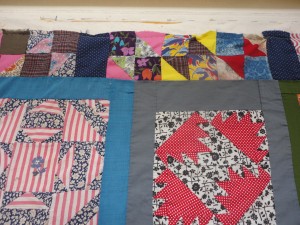 It was an absolute beast to load onto the machine. I detest pleats and ripples, but what could I do? I grimaced each step of the way. custodia iphone 6 plus apple Could I "Quilt this out?"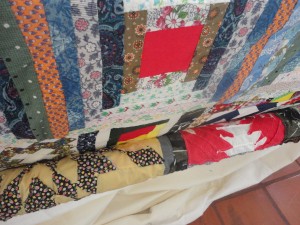 You can see by the back side there were a lot of issues. custodia moto iphone 8 The whole thing was a tremendous challenge. So. What did I do? I forged on and did the best I could, and yes, there were pleats. I've done old quilt tops before and once they were quilted, I gave them a wash and put them in the dryer for a while to "shrinkle" and they came out positively charming. I think so many times quilt tops are left unfinished because they do not lay flat, have poor construction, no one really knows what to do with them. custodia integrale iphone 8 Well, don't expect perfection from imperfection and allow whatever happens to happen.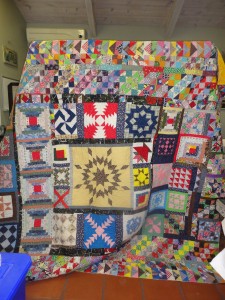 And once it's finished, enjoy it! Use it! This top is so charming now. I do not usually fall for thing like this, but there are so many interesting blocks, so many interesting fabrics. I would study this one for years to come. custodia per iphone 8 cintura And now it's totally usable. The wonkiness is a bit of a charm.