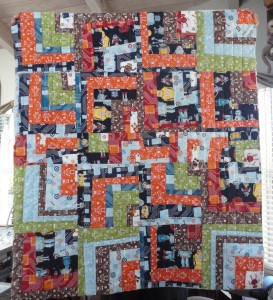 I finished up the two little lap quilts that coordinate with the robot bed quilts. How FUN! They were a little off the norm for me (OK, a lot) I didn't really like them when I got started, but by and by they grew on me until I almost hated to see them done. apple custodia iphone 8 They really were fun. I got the binding on, but by then my holder was gone, so I show them without the binding.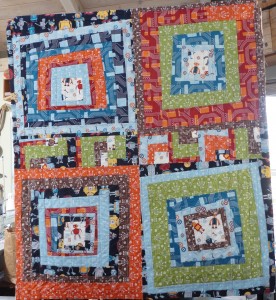 This one is slightly different, but using the same fabrics. I figured since two little boys would have the same theme, they needed to be different enough so they would definitely know which one belonged to whom. All that was left was to complete the pillow shams, and I didn't know what to do, as I had scraps of all the fabrics and not a lot of any one. I took my inspiration from The Company Store bedding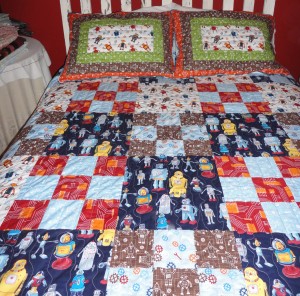 Simplicity turned out to be the key. This was a good lesson to learn: when the fabrics are bold or busy, keep the other lines simple. I did straight line quilting every 1 1/2″ that ran vertically. custodia per iphone 6s I was really pleased with the results. custodia iphone 7 subacquea I wish I would have taken a picture of the back of the lap quilts. apple custodia silicone iphone 6s plus It was a sheet from Land of Nod with really large robots that was soooooo very cute.