About a dozen women are contributing their talents to this sweet little quilt. I made one for myself a short while ago, and our little primitive fan club decided to make one to raise money for breast cancer research. custodia iphone 6 plus rigida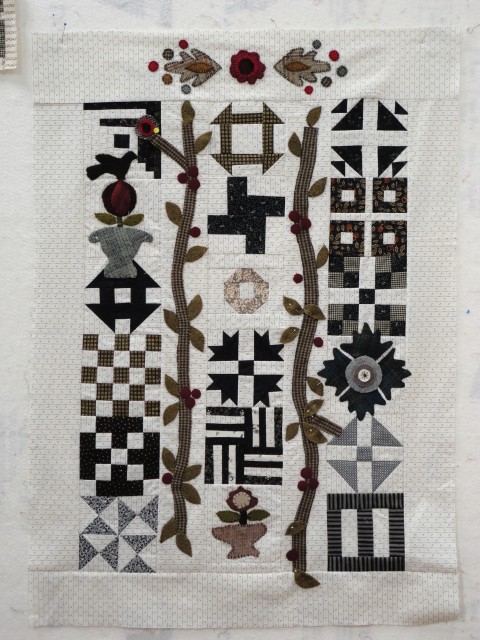 The big difference between this one and the one I made previously is the fabric selection. I did all of my applique' in cottons, these applique's are all wool. It is such a charming quilt. Someone is sure to enjoy it. custodia iphone 8 anti gravity Today was also the day entries were due at the San Diego County Fair. I entered this basket quilt in the category of a quilt made by two or more people. I think it was made by about ten people.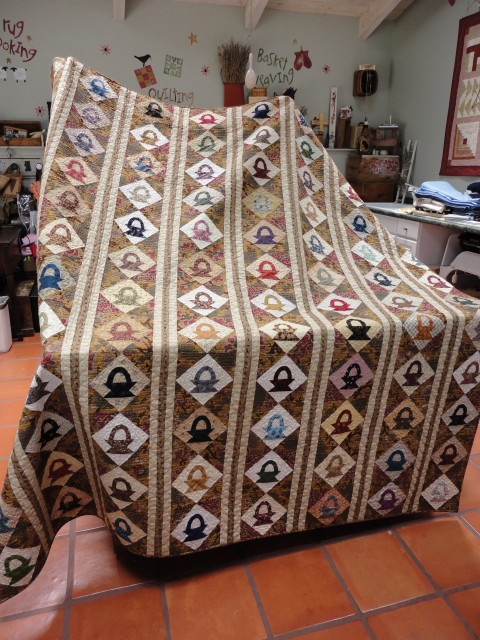 About 8 of us swapped baskets, someone else assembled the top, another quilted it and I put all the handles on the baskets and bound it. custodia 360 gradi iphone 6s It looks very old fashioned and cozy. I love looking at it, so I put a sleeve on the back so I can hang it up and admire it.