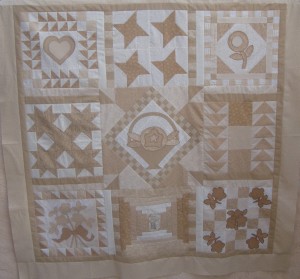 I finished the borders on my well seasoned quilt. I put a 1″ framer around all of the blocks to tie them together, then I added a 3 1/2″ border of a lighter fabric, because that is what I had. There is none left. custodia iphone 6s valentino rossi That is a good feeling. There are a lot of moving parts on this little quilt, so I decided not to applique the borders. I think it would be too much. iphone 5 custodia It's ready for a backing and some pretty heavy quilting. It feels good to have the blocks assembled. Finally.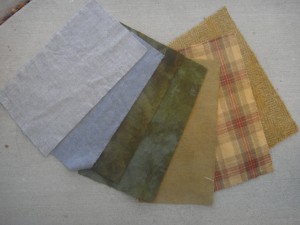 I did some experimental dying on some fat sixteenths of various wools. The two pieces on the left are "as is." The next two pieces are the same grays dyed with red onion skins and the last three pieces are a couple of grays and a cream plaid that were dyed with stewed pomegranates. Who would think red onions would produce green and pomegranates would produce gold?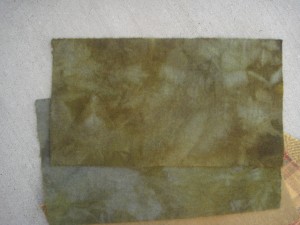 This is a closer picture of the beautiful green that the red onion skins produced over the light and medium gray that was soaked in water and a teaspoon of alum, then in the onion skins overnight. I love the mottling.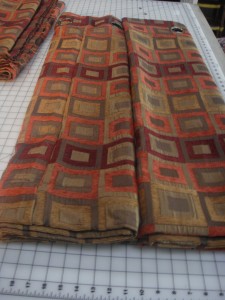 After the dyeing experiment, I decided to tackle shortening my sister-in-laws curtains. I had a pile of white napkins staring at me, and white thread in the machine, so I hunkered down and completed the last of the 60 napkins I was making for our environmentally friendly dinner. That feels good. All I have to do with them now is iron them. custodia iphone 5s moleskine I changed the thread to brown and shortened these curtains in about an hour. I had three panels that needed to be made into two and shorten them to 38″. It was a relatively easy job. That feels good. All done. I finished the edges on my burlap for the rug hooking and drew out the last 7 squares. They are t=t-shirt, u=umbrella, v=violin, w=wagon, x=xylophone, y=yarn (yellow, of course) and z=zebra. Thank you to those who offered suggestions, but you obviously are not rug hookers. The designs need to be super simple to execute, and quite frankly, your suggestions were very ambitious.