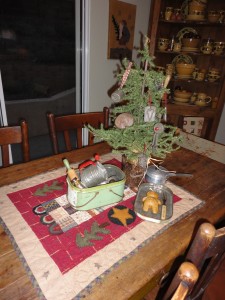 I spent last night and part of today pulling out my Christmas decorations and placing them around our home. The "kitchen" tree is decorated with toy cookie cutters, rolling pins, egg beater and other various instruments. The little green lunch box holds the other kitechen accessories, and a fat gingerbread man lays in the top of the lid with the rustic fork. custodia iphone 8 plus portafoglio pelle I placed everything on the new quilt I made from Primitive Quilts, Cheri Payne pattern. I changed out the wool applique to be trees and then added a burlap border with black stenciled stars. I love primitive! On the wall in back you can see a rug hooked Santa carrying a tree.

This is a really primitive tree. Have I pushed it too far? This was inspired by Cheri Payne's pinterest folder. iphone 7 custodia portafoglio I had those really old big outdoor Christmas lights and just wrapped and wrapped. I'm not sure if I'm done or not, I may nail on some Christmas tree ornaments. custodia iphone 8 batman I didn't know what kind of stand to put it in, so it's in a half bushel basket just leaned up against the wall.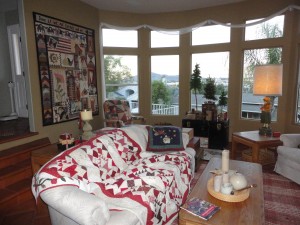 It's less primitive in the living room. I may still need to take down the quilt on the back wall and put "Hark" up in it's place. I love the red and white, and when the music is on, the candles flickering, and the fireplace lit, there is no better place in the house to be!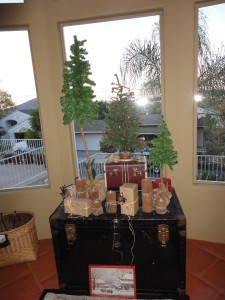 Instead of one tree, I put three small ones up in the center living room window. There are packages wrapped in brown paper and battery operated candles that have been rolled in cinnamon. No chance for a fire here! And it smells yummy. I like the simplicity (?) of this little vignette.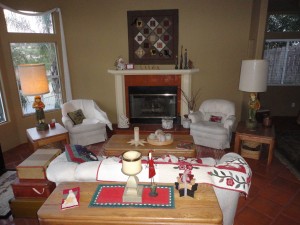 This is one last angle of the living room. I should have lit the fireplace for the photo, but you can imagine. I've done some decorating in our bedroom too, it has a snowman theme. That will be for another post, I'm not quite finished with that yet.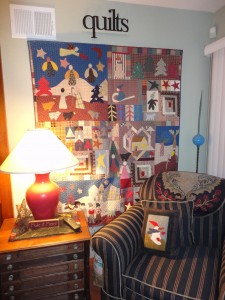 And finally, my favorite quilt, Snowbound, hanging in the family room. I made this quilt 10 years ago in a class, and I never get tired of it. There are so many things going on in it, that's what makes it great.