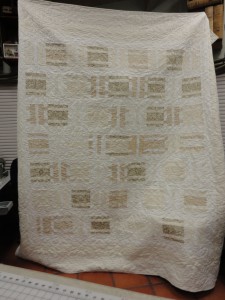 This white on white quilt was a wonderful challenge for me to make. custodia iphone se rosa A friend commissioned a white quilt, and sent an Irish Linen tablecloth to be used as I desired. She wanted lots of textures, so I incorporated three different weights of linen, many tone on tone fabrics and many white on white fabrics along with some muslin. The overall effect is quite nice. It is very subtle, very contemporary, very. . . custodia cellulare iphone 6s plus white. Pure luxury. custodia iphone x game boy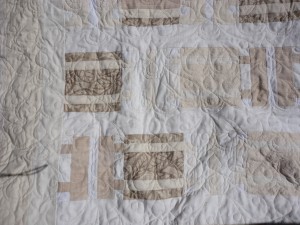 This is a close up, which still reads very subtle, but you can see the design of the quilting. The neat thing about this quilt is that it is cool and warm. Linen is one of those fabrics. Usually when you even just look at it, it wrinkles, but since this is quilted, it is just wonderfully soft and drapeable.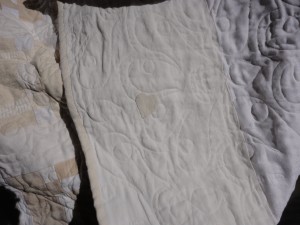 The Irish Linen tablecloth had two small holes, so I used it on the back and appliqued hearts over the holes. I think it adds to the charm. The tablecloth wasn't large enough, so I added a cotton/linen sheet around the perimeter. Did you know linen is heavy? This queen size quilt weighed 16 pounds! It should wear forever.