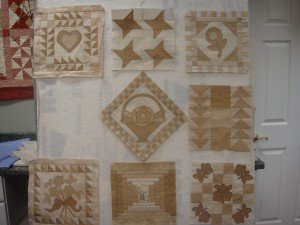 I decided to work on a project that has been in my unfinished objects for ten years. I purchased the whole line of fabrics named "apple cider" and put them in a bag. custodia running iphone 7 My neighborhood quilting group then made a block of their choice using my fabrics. custodia i iphone 7plus Eight people participated, and these are the resulting blocks. Very nice. I didn't really know how to attack putting them together as an entire quilt top. custodia militare iphone 7 plus One block is on point, the others had borders that I added to bring them up to 12″ finished. custodia supreme iphone 6s The problem child for me was the block on point. How do I incorporate that? My friend Clara gave me some good advice about how to draft it out.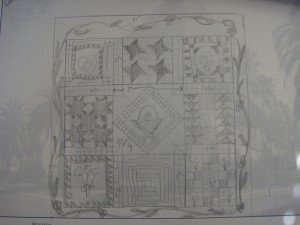 I sat down at my desk and did a rough sketch on graph paper. I took some measurements and filled in the spaces. I determined that the center block would be 17″ square once the setting triangles were on. I sketched out another block to fill in the blank spot on the left. I added a border with some applique vines and leaves. It is starting to look pretty good to me.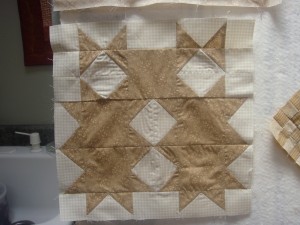 The first thing I did was to make the missing pieced block. I re-worked the pattern to make it what I thought would be simpler. I may have been wrong. When it came down to the final assembly I opened it up and gasped. Yes, I make sewing errors too, more than I care to admit. The next decision was shall I scrap the whole thing and start over or unstitch it? I opted for unstitching.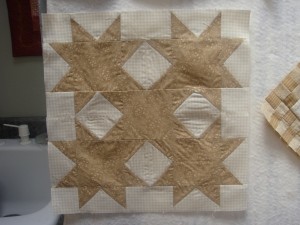 That's better. It is called "devil's claw." There were a lot of bulky areas, so I pressed the seams open in many areas. It looks pretty wrinkly here, but it will straighten out in the end. Next I added the setting triangles around the center square. Since it is such a big space, I decided to break it up a bit and make it more interesting. custodia iphone 7 avengers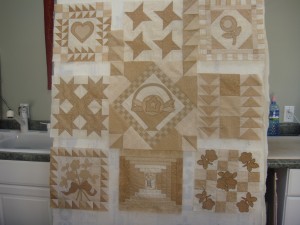 Now that the setting triangles are in, I need to figure out what kind of filler to use in the areas that look like a tic tac toe. The half square triangles are not going to work out mathematically.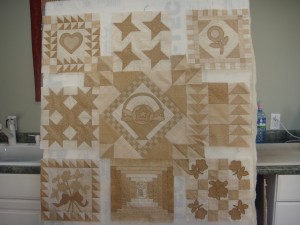 I'm checking to see how it would look with half square triangles surrounding the center block. This whole exercise has made me very sleepy, so I'm going to let it mellow a bit more and come back to it later. So now you have a little glimpse at how I work.