Did you know there is no machine on earth that can completely weave a basket? Each basket created has human intervention. custodia iphone 8 plus silicone morbido Have you ever made a basket? I had three students in a recent basket making class (private lessons, you might say) who were interested in exploring their creativity. custodia iphone caricabatteria I provided a sample of a "generic" Quilter's scrap basket and encouraged them to lay out the foundation and then make it their own. All materials were provided and with a small class, the atmosphere was very relaxed. custodia iphone 6s nera I was very pleased with the way each unique basket turned out! Peggy made a beautiful basket with a chain of blue, a band of smoked reed, and another chain of blue. I think there is a light stain over the entire basket in it's future.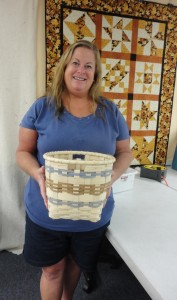 Susan turned out a handsome basket with a chain of blue, two chains of smoked, and another chain of blue. Do you notice that the shape is slightly different, and the basket appears taller?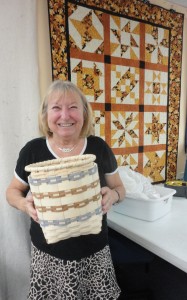 The third student used smoked reed and green round reed twining and a chain of smoked reed to create this beautiful basket. The shape of the basket has a beautiful flair at the top and is nicely balanced.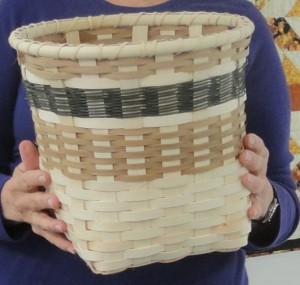 Basket weaving is not a joke! It takes patience and attention to detail, and even if it is therapeutic, until you've tried it you'll never know! The thrill of creating a beautiful useful object with some flat material and your own two hands in a matter of 6 hours is quite the satisfying experience. custodia iphone 7 plus chiusa The next basket making class is scheduled for Saturday, February 21, 2015 from 9:30-3:30 at Rosie's Calico Cupboard at 7151 El Cajon Boulevard, San Diego.