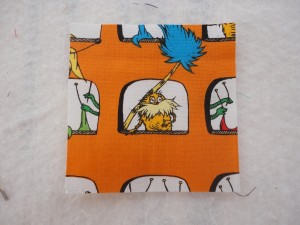 This is one of the focal points of the Lorax fabric that I decided to use to make a 20 x 24 quilt for the Mengei Museum 35th Anniversary Celebration. Ever wonder how my thought/design process goes? I'll show you!
I know I want to use this unit alternately with my Lorax blocks. custodia iphone 7 disney Why? Because I like it, it's traditional, it's cute, and it will look like a quilt when I get done. custodia iphone 7 robusta It finishes out at 3″ One block is never enough for me to decide if I like it or not, so I made up several.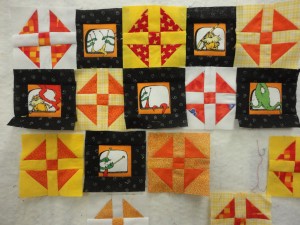 Then I sewed borders around my Lorax fabric. Nope, I don't like it. Too dark. custodia iphone 8 colorata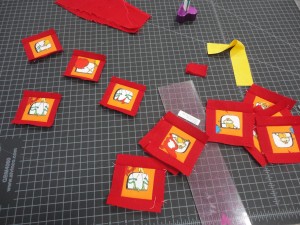 I auditioned other colors (green, orange, blue) and I finally decided on red, so I sewed the borders on. custodia iphone 7 nautica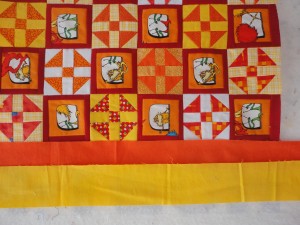 Then I sewed blocks together and auditioned borders.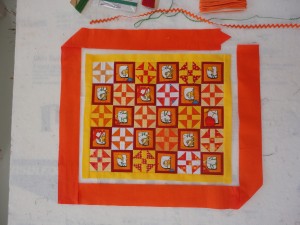 Yes, I think this is the one. I am going to incorporate some rick rack too. custodia uag iphone 8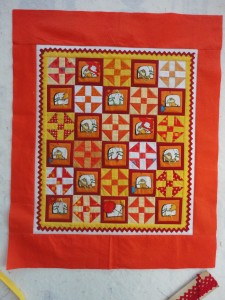 I'm liking the way this looks–the little white border next to the yellow with the red rick rack straddling the two of them.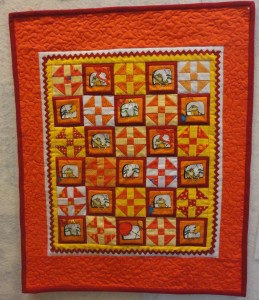 And here it is, quilted and bound.