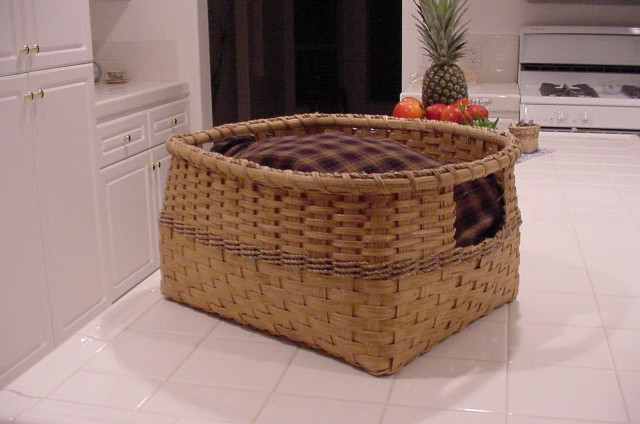 I will be teaching the Algonquin Shelf Basket on Saturday, May 14 from 9:30 to 3:30.  Class size is limited and open on a first come, first served basis.
This is the most popular basket class I teach and can be made in 3 different sizes. If you have done this class before, most likely it was the middle size.
Class fees are Small: $25.00, Medium: $29.00 and Large: $34.00.  All of the materials necessary to make the basket are included (stain is not included).
Class will meet in my studio, bring a bag lunch and your beverages.  Please email me with questions or for reservations for the class.